Earlier this week, Ariana Grande and Pete Davidson called it quits and ended their short engagement. However, there are reports from a close source that claim Pete thinks that he will manage to win over Ariana back again before Christmas.
The acclaimed American singer and actress Ariana began dating comedian Pete Davidson in May 2018. In June, the couple confirmed that they were engaged. However, just a few months into the engagement, the couple decided to end their affair. But it looks like Pete reportedly thinks that his split with Ariana is only temporary.
As per a report from HollywoodLife, Pete Davidson is reportedly thinking to get back together with Ariana Grande.
"Pete is convinced that he will be back with Ariana and he feels that it will happen before Christmas and maybe even before his birthday," an alleged source revealed.
On November 16, Pete Davidson will be celebrating his 25th birthday and as per the alleged insider, he really hopes that Ariana will be around during that time.
"They were talking about how they wanted to do something big for his birthday and he would still like to be with her for that, especially if it is in a relationship," the insider adds. "He is giving her space but he is not giving up on her and he hopes that things will change for the better before the end of the year."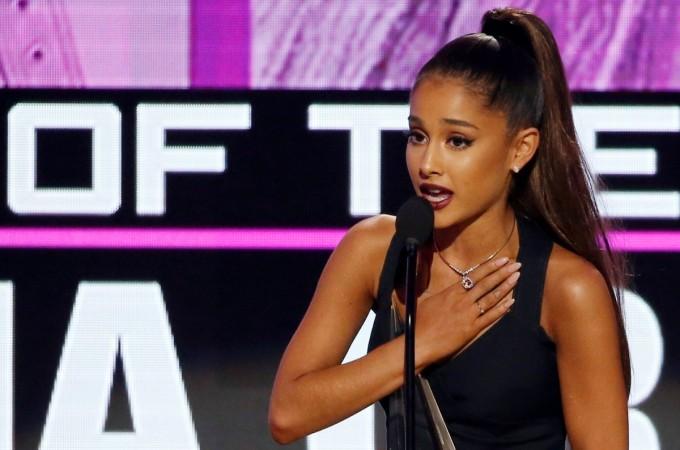 However, from Ariana Grande's Instagram post, it looks like that the actress is done with her relationship with Pete Davidson. As earlier reported, Ariana posted a note in which she talked about her health since the split with Pete Davidson.
"Can't believe I almost let my anxiety ruin this for me today!! Not today Satan! Not tomorrow or the next day either not no more u can suck my big green d**k. finna sing my heart out and be a big walking vessel of love bye," Ariana wrote.
At the same time, the Saturday Night Live cast member was recently spotted taking a walk outside, keeping a low key after his split. As per Entertainment News, the comedian is reportedly coping with the news of his sudden split.
"He has a strong support system of family and friends around him that are keeping him laughing," the source added. "While Pete's focusing on himself, he always wishes the best for Ari."
Pete Davidson and Ariana Grande's spokespersons have not confirmed the recent alleged claims.