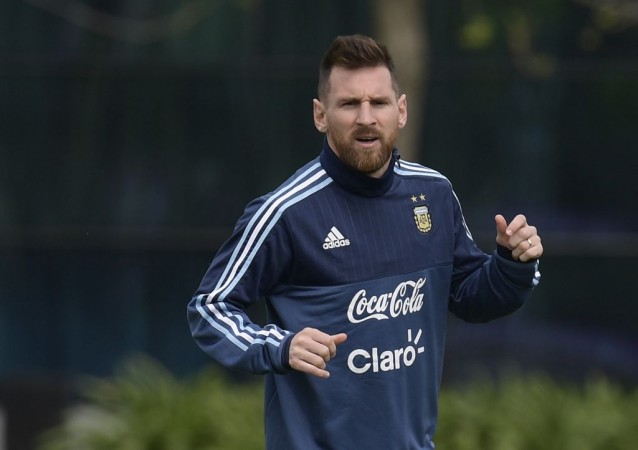 It was only last week that the highly-feared, The Islamic State (ISIS) threatened to attack during the FIFA World Cup in Russia next year.
Now, the ISIS seems to have gone to another extent. A poster of Lionel Messi crying blood and being behind bars was released by known ISIS mouthpiece Wafa Media Foundation on Tuesday (October 24).
A really chilling image of Messi is being used by pro-Islamic State group, the Wafa Media Foundation, as propaganda ahead of next year's WC. pic.twitter.com/fS4PvmAbnt

— Samiran Mishra (@scoutdesk) October 24, 2017
The ISIS seem to have used the image of football icon Messi as it would garner more attention as well. The football world and the organisers of the competition would also take note of it. Or is this a direct threat to football icon Messi?
Not only did it have an image of Messi in tears of blood, it also read, 'You are fighting a state that does not have failure in its dictionary'.
Such kind of images are shared to increase fear among the fans and players. With tourists, football fans and players from all around the globe set to come to Russia for the FIFA event, there will be an element of fear when such chilling images are released, that too, which has a football player.
Though the security for an event of such magnitude is always top-notch, the organisers should increase security for the event.
With this not being the first threat from the ISIS, the organisers have to remain alert from now itself and ensure the safety of the travelling football fans and also the players from all 32 participating nations.
It would be a major catastrophe if there is an ISIS attack during the World Cup. The FIFA event in 2018 is set to be played across 11 cities in June-July, with the final set for July 15.
Football fans from all around the world, including England, Spain, Germany and other top nations will visit Russia and hope to be entertained with some brilliant matches.