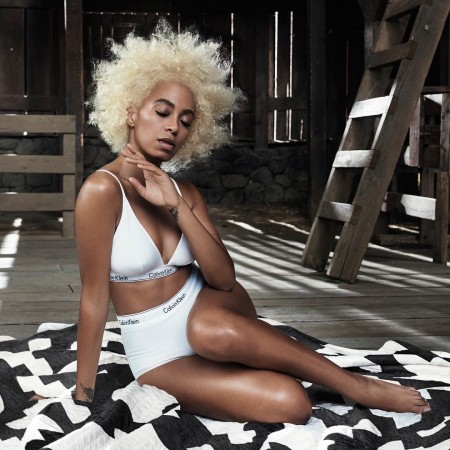 It might be 10 full years since Britney Spears' raging breakdown, where the popstar had shaved her head and attacked a car – very publicly so – but it still doesn't lose its gravity. What is more concerning is that she isn't the only celebrity to have undergone nervous breakdown so intensely.
Recently, Solange Knowles came forward about an autonomic disorder that she has been battling for a while. She took to Instagram to let her fans known about her condition, explaining it was the reason behind she being unable to perform at her scheduled New Year's Eve Afropunk show in South Africa.
Also read: Marijuana usage among pregnant women has DOUBLED in recent years; is it safe?
Her long, detailed post really makes one think: Are there any telltale signs that could mean that one is heading towards a breakdown?
"The past five months I have been quietly treating, and working through an Autonomic Disorder,' Solange revealed. While she didn't divulge which particular disorder she's battling, autonomic disorders in general affect the regulation of body systems like blood pressure and heart rate, digestion, sweating and sexual function and are at least of 14 types.
"It's a complicated diagnoses, and I'm still learning so much myself, but right now, my doctors are not clearing me for such an extended lengthy flight, and doing a rigorous show right after," the 31-year-old actress wrote.
The autonomic system controlling body temperature and sensation leads to people with dysfunctional ones often noticing that they feel warmer or cooler even when their environments have stayed the same.
Presumably about this symptom, Solange wrote: "Sometimes I feel cool, and other times not so cool at all." And considering her November cancellations, those were probably warning signs of her condition.
Divided into two parts – the sympathetic autonomic system (SANS) and the parasympathetic nervous system (PANS) — these work as the body's green and red traffic lights.
The SANS tells our systems to "go," driving them into action, while the PANS is the red light, signalling for actions to cease, except in case of urinary and digestive systems, where PANS works the opposite way.
Solange's sickness occurs when the nerves of either the SANS or the PANS are damaged. It interferes with signals between the brain and the body, leading to the symtem not knowing when exactly to stop or go.
Studies have shown more than a million Americans suffering from this condition in the same family. The most common type is feeling lightheaded fainting due to sudden drops in blood pressure, especially after switching from lying down to standing up, or vice versa.
Other common types cause bladder and bowel control and can lead to erectile dysfunction in men. People suffering from this disorder often have to watch what they drink because alcohol can worsen their situation.
As for Solange, her decision to cancel the performance seems like the right way to go since a drop in blood pressure, owing to the condition, might require her to be able to sit or lie down at will – which is not possible for an artiste during a performance or tour.