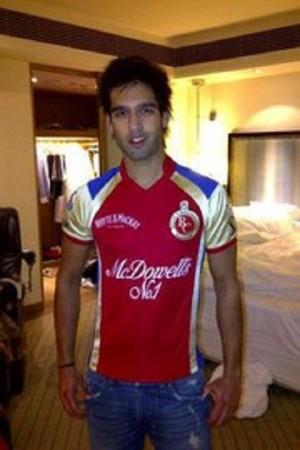 Siddharth Mallya is back with another episode of his new hilarious show Sid Sessions on YouTube.
The son of business tycoon Vijay Mallya, Siddharth, has come up with another interesting topic, this time on his sexuality.
In the three-and-a-half minute video, Siddharth answers his followers on Twitter, Instagram and Facebook who have posted funny queries asking him if he is gay.
Siddharth read out the messages and cleared all rumours regarding his sexuality and said that he was straight as an arrow.
"Contrary to popular belief, I am straight as an arrow. I know you guys are convinced that I am gay, but I assure you that I am not." said Siddharth.
In his witty style, Siddharth mentions that people may have thought he is gay and not straight because he's as well dressed as gay men with a great jawline.
Hosted by Siddharth himself, "Sid session" is his first production venture under 7 Storm Media, where the son of the liquor baron responds to some obscure questions asked by his followers on social media.
The first episode of the season's six episodes was posted on 29 October on Siddharth's official Twitter handle. His ability to make fun of himself has gone down well with the audience.
Check out the third episode of Siddharth's #SidSessions below: