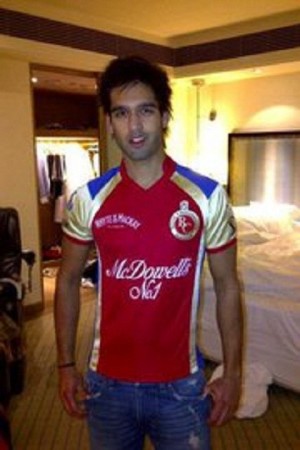 Siddharth Mallya, son of business tycoon Vijay Mallya, has recently started a new web series show called "Sid Sessions" on YouTube.
Hosted by Siddharth himself, "Sid session" is his first production venture under 7 Storm Media. He will respond to some of the obscure questions asked by his followers on social media and the show will have six episodes in the first season.
Speaking about his new show, Siddharth told Filmfare: "Our first venture '#SidSessions', is a light hearted show where I respond to the more 'obscure' messages that I receive on social media in a way that hasn't really been done before. Too many people nowadays are preoccupied with their own images so it also serves as a reminder that it is OK to make fun of yourself once in a while!"
The first episode of the hilarious show posted on 29 October on Siddharth's official Twitter handle was successful in making a few people laugh as he makes fun of himself.
Although, Siddharth made crafty replies to all the comments, he, surprisingly, took a dig at the leading daily that recently sprouted controversy over his ex-girlfriend Deepika Padukone's cleavage.
Towards the end of the video, Siddharth commented on an article by the daily about him titled "Wake Up Sid", and went on adding, "Perhaps I'm not deemed worthy of the Times group anymore since I don't have a cleavage," clearly defending his former ladylove.
Padukone's cleavage controversy sparked after the daily posted a one-year old photo of the actress headlined "OMG: Deepika Padukone's cleavage show", which eventually led to a social media outburst between the actress and the daily.
Meanwhile, Siddharth and the "Happy New Year" actress were much talked about couple a few years back. Although both the celebs had never admitted to their relationship, their ample amount of public display of affection, clearly hinted that they were very much in love. However, the reason for their split is still unknown. The actress is currently rumoured to be dating her "Ram-Leela" co-star Ranveer Singh.
Check out the first episode of Siddharth's #SidSessions show below: