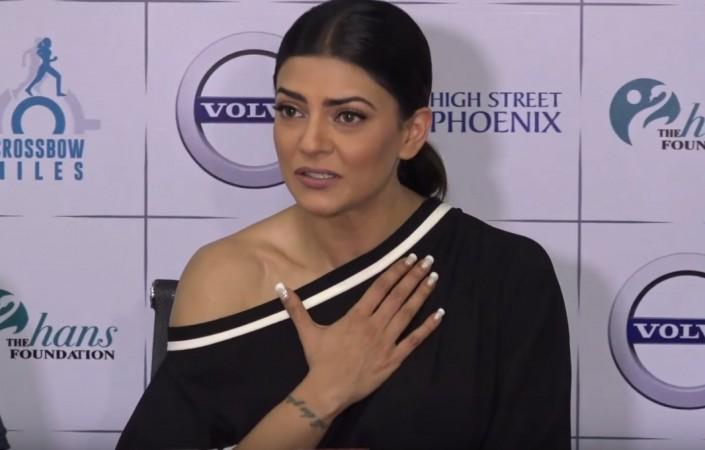 Are women safe? The answer to this question, at least in India, has frequently been a big NO. Not even when it comes to Bollywood starlets who are surrounded by bodyguards when spotted in public. The most recent actress to open up about being inappropriately touched in public is Sushmita Sen.
The former Miss Universe recently revealed the shocking experience of being groped by a 15-year-old boy. When asked about the unsafe situation for women in India at a recent press conference, Sushmita narrated the entire incident that occurred six months ago.
The last time it happened was six months ago. I was at an award function, you (media) were there as well. A 15-year-old... 15! And because there were so many men, he thought I wouldn't figure out who it was. So I grabbed his hand, and I was so shocked when I pulled him up, that he was a little boy.

Typically for a misbehaviour like that I could've taken lots of other actions. But because it was a 15-year-old boy, I grabbed him by his neck, as if I was saying hello to him, I took him for a walk in front of the crowd and told him, 'If I make a hue and cry about this, your life will be over bachcha.' (He said) 'I didn't do', I told him, 'You did it, acknowledge it.' (He said) 'I'm sorry.' 'Do you know your life would be over.' (He said) 'I promise it will never happen.' 'No, if it does, I've seen your face, now get out of here.'
Expressing her shock, Sushmita said, "I recognised in a 15-year-old boy that he's not been taught that this kind of behaviour is not entertainment, it's very big mistake. It can cost you the rest of your life."
Sushmita says that while she may have let the 15-year-old walk away after a warning, that should not be the case for grown men. Death penalty should be the only answer, she says.
But to grown men who are in our country indulging in worse and gangrapes, they should be hanged without a doubt. There should be no understanding of mercy for it, start hanging them and you'll understand what are the consequences, whether you are in a city or a village. This I strongly believe. And then we'll think of mercy in a better place to live.
Watch Sushmita Sen talks about her horrific molestation experience here: