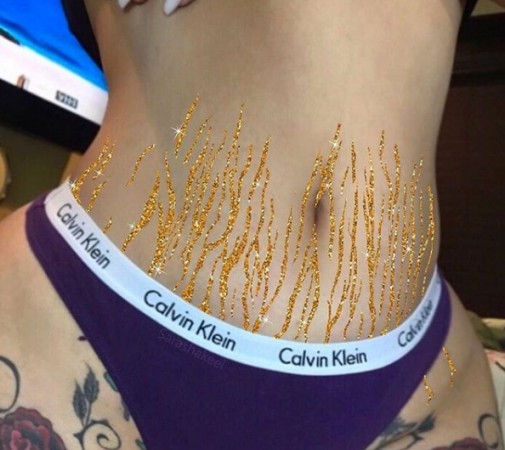 Body positivity is a very widely known term these days among the women across the world. It basically aims to eradicate certain beauty standards.
Also read: Activist and model Khyrstyana puts on #theREALcatwalk; it's all about body-positivity!
Many body-positive Instagrammers pose in front of the camera to prove everyone is beautiful under her own skin. They are the proofs that a woman body is just not all about skinny bodies and flawless skins.
These days women are bold enough to flaunt their imperfect bodies on social media — stretch marks especially. For all of them, who do not know that stretch marks do not only represent the mums' post-pregnancy bodies, even models do have cellulite on their body.
While most women try to hide these, many women are taking to Instagram to show how having imperfections can make you beautiful.
Women are raising their voice by posting snaps of their stretch marks and cellulite online as they are rallying against photoshopped images that set unrealistic body expectations among the women.
An Instagram user named Mybeautifulmumlife shared a picture of her body, captioning: "I've birthed 3 babies in this body. I've gone through anorexia. I've been overweight. My skin tells stories mapped in lines. Some run deep. Some people see them as ugly, but all I see is their beauty ❤️ love your lines."
Another woman, Kirsty O'connell, posted a picture of her postpartum body as she wrote: "15 days after giving birth, and this is my body now, today I've started back to working out. Got a postnatal routine to help my abdominal muscles shrink back and then can go on to more challenging exercises, but I can not wait to get my body back. I'm learning to love this body type slowly, and my stretch marks don't bother me that much. It's a beautiful and natural thing that I am slowly getting used to."
We have rounded off some pictures from the social media platform to celebrate the stretchmarks and cellulite.