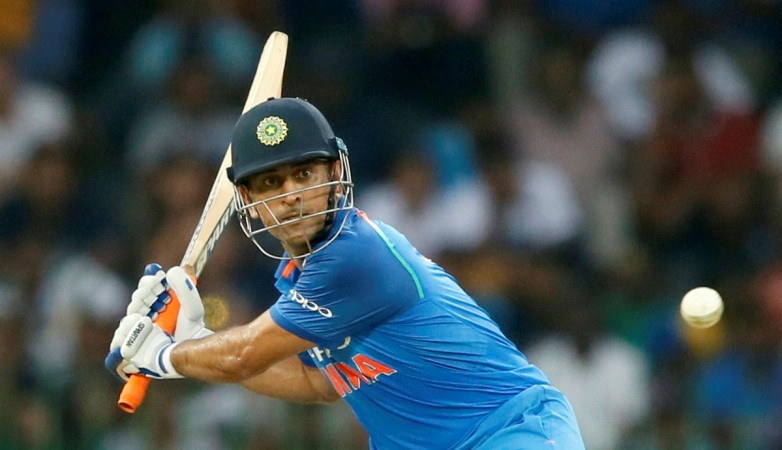 The debate over MS Dhoni's Twenty20 International future will not be put to bed soon. The former Indian captain has been receiving overwhelming support and head coach Ravi Shastri was the latest to throw his weight behind the World Cup winning skipper.
While Ajit Agarkar, VVS Laxman and Aakash Chopra want Dhoni to retire from T20Is, Sunil Gavaskar, captain Virat Kohli, Syed Kirmani, Virender Sehwag and now Shastri want him to continue.
At the moment, there are no T20Is sheduled for the Indian team. The Kohli-led side will get back to Test cricket this month when they host Sri Lanka in a three-match series. After that ODIs and T20Is follow.
Shastri made an interesting comment on Dhoni's future stating that those questioning the Jharkhand wicketkeeper-batsman were all "jealous".
"Looks like there are a lot of jealous people around, who just want MS Dhoni to have a couple of bad days. But the Indian team knows who Mahendra Singh Dhoni is and what he means to the team. There are a few people who are waiting to see the end of MS Dhoni, but great players like him decide their own future," India's head coach Shastri told "Anandabazar Patrika".
Here, Shastri could be right. And legendary Indian wicketkeeper Syed Kirmani narrated his own experience of playing days where he too was subjected to "jealousy and prejudice" which resulted in his ouster from the Indian team.
"It has happened with me also. During my time when I was staging a comeback, players who played with me and later retired they became my selectors. They wanted me to not go further because they could not play to that extent of my career. It is just that jealousy and prejudice feeling which took me out of the Indian team when I was at the pinnacle of my career," the 88-Test veteran told International Business Times, India.
"When there was nobody near me (in terms of performance), they took a rumour (seriously) that I was unfit, that I was injured on the tour of Australia in 1986. They had to given some reason or the other isn't it? So they gave a very frivolous reason that I was unfit, that I was injured in a match in Australia in 1986. The entire media published it saying 'he's injured' without finding out the reason," he added.
He, however, did not wish to name those players. "I don't want to be controversial at the moment. Why should I take the names of the selectors," he said.
The 67-year-old Kirmani completely backed Dhoni to continue playing for India in the shortest format. He argued that India needed his experience.
With Kohli and Shastri both coming out in public to support Dhoni, the debate over his T20I selection should be put to rest, at least for now.