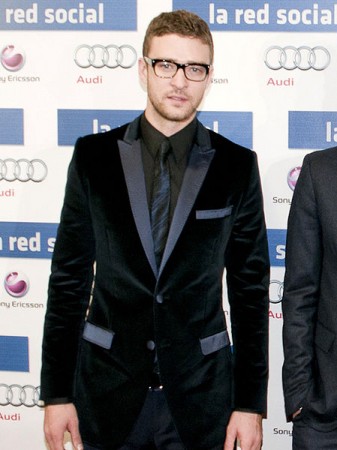 Justin Timberlake and his actress-wife Jessica Biel might be heading for splitsville, as multiple reports claim that the two have been spending a lot of time apart as the "Suit & Tie" singer's alleged cheating rumors have taken a toll on their marriage.
Timberlake is also said to be unhappy that Biel is getting into television production, as the singer feels his wife would use "Last Chance," a couple's therapy reality show that she's producing, to examine the problems in their own marriage, Celeb Dirty Laundry reported.
Sadly, the divorce rumors, which started last year after Timberlake was reportedly spotted kissing a local actress while in Rio last September, have refused to die down, and the singer's grandmother recently hinted that all is not well in paradise.
In a January interview, Sadie Bomar said that the couple has been spending a lot of time apart, and that on most days, Timberlake does not even come home.
"They are married but they are so busy, both of them, it's hard going," Bomar was quoted as saying by the Mirror. "They do love each other dearly but they are apart so much it's going to be hard going for them. I think Jessica finds that really tough. She's on her own a good deal."
"If he's not coming back at night that puts a strain on things, of course it does. It's hard to keep it all going but you have to have faith to keep it all going," she said.
The fact that they haven't been able to start a family is another factor that's reportedly worrying Biel, and she feels Timberlake has put his career before family.
"Before they wed, Justin promised Jessica they'd try for a baby. But then he decided to put his energy into touring. Jessica can read between the lines, and it's breaking her heart. She feels like a widow, and one of her closest pals said she was the 'loneliest housewife in Hollywood,'" Celeb Dirty Laundry quoted an OK! Magazine source as saying.
There is also the fact that it has been a while since the two made a public appearance together. But the couple is believed to have taken a trip to Tel Aviv together, as each of them tweeted about it on their Twitter accounts.
While Timberlake wrote about his excitement to be in the Holy Land, Biel wrote about the food there.
Check out their tweets below.
The Holy Land... What an experience. I will never forget this day. #Israel http://t.co/wOI7iz0GZE

— Justin Timberlake (@jtimberlake) May 27, 2014
Abraxes. In Tel Aviv. Best burger I ever had. http://t.co/8KDGT9GB92 — Jessica Biel (@JessicaBiel) May 28, 2014