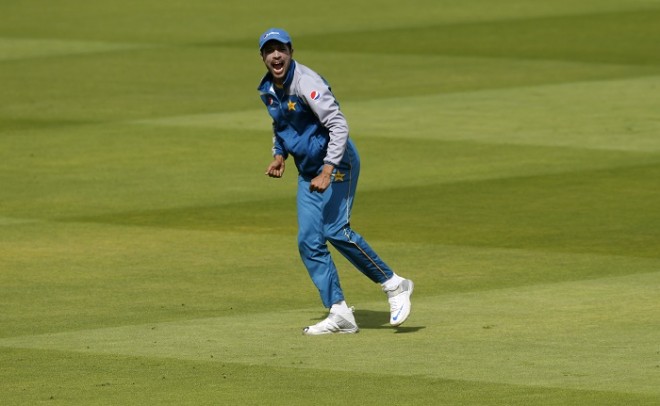 England and Pakistan will play the first Test of the series at the iconic Lord's Cricket Ground starting from Thursday. Playing at home, England should be confident of winning the series, taking their recent results on home soil into consideration. But, it seems that they are being haunted by one thought -- how are they going to handle Pakistan's pace sensation Mohammad Amir?
Six years ago, Amir played a Test match at Lord's against England. It was in that match that Amir and his fellow pace bowler Mohammad Asif was caught for bowling deliberate no-balls.
Little does one remember that Amir had picked up six wickets in that game. But that did not matter, in the end.
Therefore, the two bowlers and captain at the time Salman Butt were banned from cricket. Amir was young enough to make his comeback and ever since he has returned, he has been one of the best left-arm seamers in international cricket.
Amir is back in England after serving the ban and he is expected to pose a serious threat to the home team's batsmen ahead of the start of the series.
First, it was the England captain Alastair Cook, then Graeme Swann and now it is former England cricketer Kevin Pietersen, who feels that Amir should not have been allowed to play international cricket again.
But the point is why are they thinking in this way? Are they scared of facing Amir? Are they not sure about their own abilities to handle a seamer like Amir and that too at their home conditions?
"They have broken the rules, should pay the price and not be given a second chance. If you cheat the system either by taking drugs or money to under-perform then you are mugging the spectators, your team-mates and a sport that has been around a lot longer than you. People always deserve a second chance in life but sport is different," Pietersen wrote in a column for the Telegraph.
Questions will arise as Amir has already started threatening the English batsmen. His performance in one of the warm-up games was a note to his opponents.
Not only Amir, Wahab Riaz and Sohail Khan will ably assist him as well. England need to be wary of this Pakistan seam attack as they can give them a run for their money if not handled carefully.