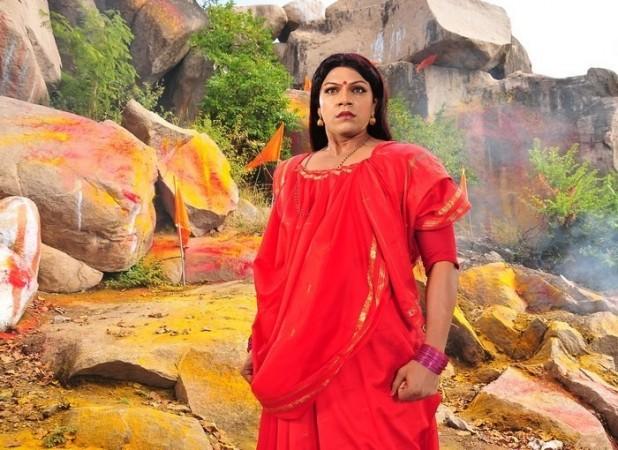 Director Bhanushanker Chowdary's Telugu movie "Arddhanaari" (also spelled as Ardhanaari), starring Arjun Yajath and Mouryaani, has received mixed reviews from the critics and audience.
Ardhanaari (Arjun) is a transgender, who starts killing government employees one after the other in the city. The police go on a high profile mission and arrest Ardhanaari. They produce him to the court. When she is asked about the murders, she requests to allow her to reveal them directly to the public. What happens next forms the crux of the story.
"Arddhanaari" is a political thriller drama with a good dose of action and message to the public. Debutante Bhanushanker Chowdary, who has written the story and screenplay for the film, has chosen a fresh and unique, but he has failed in executing it on screen, say the audience.
The first half of the film has interesting moments, but it is lengthy. The second half is high on emotional quotient and the narration is a bit slow. Arjun Yajath has delivered a brilliant performance, which is the main highlight of the movie. It has good production values, say viewers.
We bring you some viewers' verdict shared on Twitter and critics' reviews. Continue to read them in the "Arddhanaari" movie review roundup:
ॐ Deepak ‏@DeepakKodela
Revenge Killings, one after another and intermission. #Arddhanaari. Patriotic Social activist. Good intentions, execution not so impressive. Gets over preachy in the 2nd half. #Arddhanaari
Ardhanaari is a serious message oriented film which is hard hitting. Interesting premise and laudable performance by Arjun as the transgender are the major assets. If you manage to sit through the loud and boring first half and do not expect any commercial aspects, this film might impress you with its emotional narration. Watch it with an open mind.
Arddhanaari has an appreciable Production Values, couple of ideas and an engaging act delivered by Arjun and supported well by Mouryaani. But what doesn't work in the film is its story progression, inspired execution, irritating songs, uninteresting second half and the typical filmy culmination of the point resulting in a big opportunity missed by the team that had all the innovative elements to make it rightly. As a result, while walking out of the theatre one begins to think that with another film of this genre sinking badly at box office, will we ever witness a good psychological thriller from Telugu cinema in years ahead.