International Women's Day 2018 saw the release of the Netflix original documentary Ladies First, a short film based on the life of the four-time Hyundai Archery World Cup silver medalist, Deepika Kumari.
The 40-minute long film shows Deepika's struggles from poverty to coming across archery and her journey so far.
"The main lesson Deepika teaches in this film is that you only lose when you give up, you have to keep fighting," director Uraaz Bahl had shared with Vogue India. And Deepika's views on the topic are much similar.
Producer Shana Levy Bahl lays out the strong message of the film, saying: "Ladies First enabled me to combine my passion for women's issues and film. I believe in the incredible tool of storytelling to affect change and make a real difference. Any film has the power to empower, educate and entertain."
True to her words, the story aims at breaking the social stigma and gender bias prevailing in society, through the journey of a little girl, who went looking for food and stumbled upon archery -- something that would dramatically change her life forever.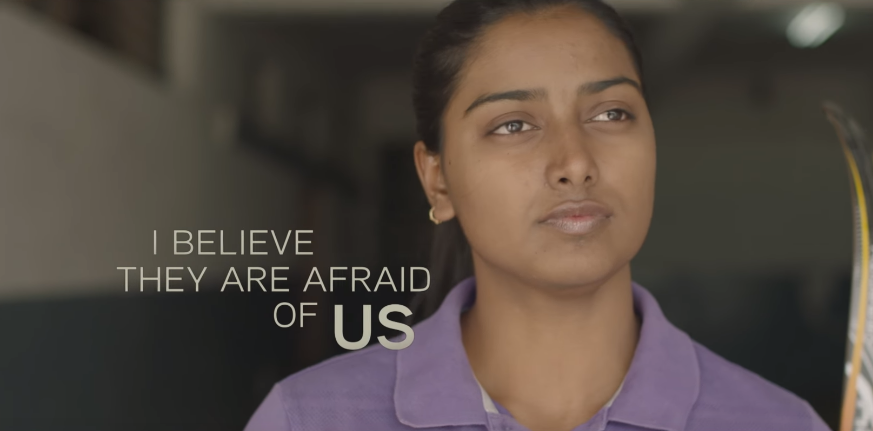 Speaking exclusively to IBT India, Deepika shared all about the challenges and her experience and what it means to be a sportswoman in contemporary Indian society, and above all, how important is the art of persistently fighting towards your goal.
Deepika – who's the world number one already – started the journey at the tender age of 12, when she had first come across the sport. "It was back in 2007 and I was attracted to archery from the very first day," says the now 18-year-old from Ranchi, India. "So of course, I continued with it."
And right from the very beginning, her driving force has been the need to do something of significance, to make her mark in the world. Speaking about what inspired her to reach where she is today, she credits it all to her childhood desire to be known for something valuable.
"Back in the day, in our home, there were just two channels available on the TV and we weren't allowed to watch anything else," she shared. "This stemmed the interest in me to do something so I would be famous and have a wider reach."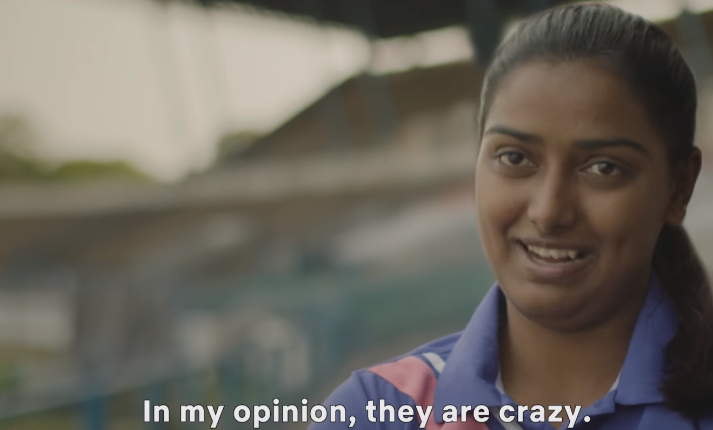 But the challenges in her journey were numerous too. "Often, you are left unable to take any step towards what you really want, despite knowing how beneficial it will be," she says. "Having to stop yourself from pursuing a certain goal ends up becoming the biggest challenge of all."
However, Deepika says she didn't have to directly be faced with discouragement about her stand as a woman in sports. "The fact that I was never allowed of the house much saved me from receiving a lot of such negative remarks. People didn't even know I was into archery and by the time interaction on the topic started, I had already won the medal."
And now she already has a movie on her, which has already won several awards, including best documentary at the New York Film Festival and the best inspirational film at the Los Angeles Film Festival.
In the movie, Deepika is seen struggling between the gender bias that has been rampant in the society, and how the general perception of people change towards a woman in sports once she has delivered or achieved something of significance.
"People often throw around the term 'ladies first.' So when girls want to advance in life...why not say 'ladies first' when it really counts?" Deepika is seen saying in one monologue. "I believe [men] are afraid of us — that if we are given freedom, we will surpass them. That we'll go so far ahead of them, that they won't be able to see us at all."
Gearing up for Asian Games this year, Deepika is looking forward to the Olympic qualifications due in 2019, after which comes her ultimate goal of becoming an Olympic medalist in 2020. Her biggest mantra in life is to "not let emotions overpower you."
She signs off saying, "Convince your family and don't settle. Keep fighting and stay determined till you accomplish it all."