After the cold response Justice League received, DC's Extended Universe (DCEU) is banking on the success of Aquaman. The character, played by Jason Momoa, was first seen in Batman v Superman: Dawn of Justice before he tickled the funny bone in Justice League.
His standalone flick is one of the most anticipated movies of the year and fans are going gaga speculating over the plot. Spoilers related to Nicole Kidman's role have been safely guarded over some time. However, Dolph Lundgren has now finally teased her Queen role in the movie.
Talking to Las Vegas Review-Journal, the actor revealed that a fight scene featuring the famous comic-book character has been avoided in the movie. "We're trying to avoid war between the surface dwellers and the people of Atlantis," he said.
Apart from teasing the Big Little Lies star, the cast member finally confirmed a speculation featuring Mera and his character, King Nereus.
For a while now, one particular speculation was doing the rounds regarding Mera's backstory. It was said that it would not necessarily follow the story depicted in the comic books.
While Aquaman director James Wan hasn't confirmed or denied the speculation, cast member Dolph Lundgren recently brought the rumor to an end by confirming that Mera's backstory is being changed in the DCEU movie.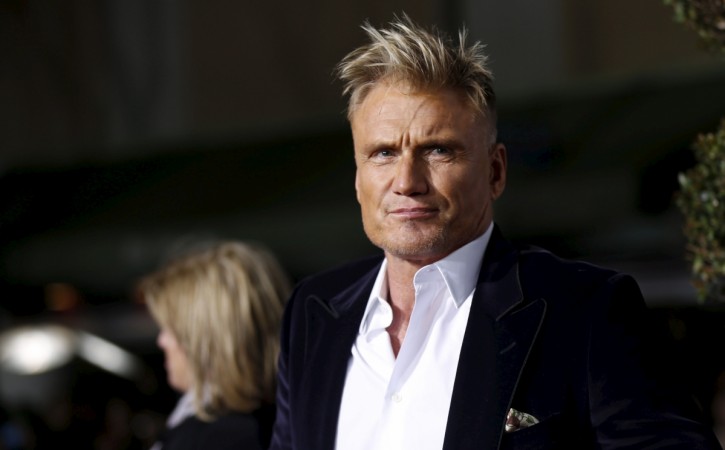 He confirmed that Mera and King Nereus' relationship will be different from the one seen in the comics. "It is good to be king. Basically, I try to keep the peace down there along with Amber Heard, who plays my daughter. She's trying to convince me to join the right side," he said.
Comicbook.com reported that according to the comics, Mera is engaged to Nereus. She leaves the kingdom of Xebel before the wedding and meets Arthur Curry. The two characters fall in love and marry.
While this will bring a halt to speculations, fans are eager to know when Aquaman's trailer will hit the internet. A tweet from a few days ago, claiming that the trailer would be out soon, got social media buzzing, but the rumor was shot down by director Wan, who clarified that the trailer would not be out anytime soon.
Aquaman is slated to release on December 21 and is the only DCEU movie releasing this year.