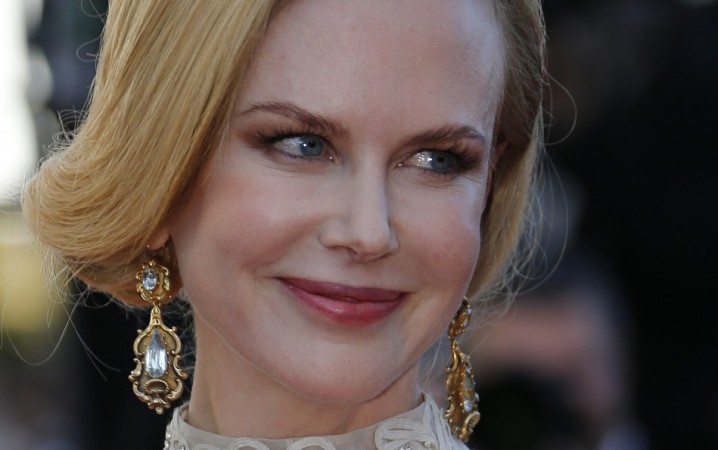 DC fans are excited to see Nicole Kidman playing the role of Queen Atlanna, mother to a 37-year-old Aquaman (Jason Momoa) in Aquaman movie, and they should thank her daughters for convincing her to take up the role.
The Academy Award-winning actress makes her comeback to superhero films with Aquaman movie. In 1995, she played the role of Dr Chase Meridian, the sexy psychologist, in Batman Forever movie and now two decades later she has joined the superhero films league once again.
Also Read: Is something brewing between Aquaman Jason Momoa & Nicole Kidman on sets of DC movie?
When asked why she decided to take up the role, Nicole told the host of The Graham Norton Show that her daughters persuaded her.
"My daughters were like, 'Do you get to wear a crown? Do you get to have a tail?' I said, 'I get to have mother of pearl all over my body,' and they were like, 'Oh do it mummy!' and I wanted to have some fun," she said.
Watch a short clip showing Nicole as Dr Chase Meridian in Batman Forever movie.
But her daughters are not the only reason for her to play the role of a mother in the film. Nicole had said in the past that she could not turn down the offer director James Wan made.
"The reason why I love [Aquaman] is James Wan is an Australian, and I've followed his career since he started. He's a really good friend of mine, and he offered to let me play Queen Atlanna," she explained.
"As soon as he said I could wear mother-of-pearl and be a mermaid warrior, I said, 'I'm done! Please! If there is one thing I have to do in my life, I have to be that!' Because you've got to have some fun."
Aquaman features Momoa in the titular role, Nicole as Queen of Atlanna, Amber Heard as Mera, Yahya Abdul-Mateen II as the villain Black Manta, Wilson as Orm aka Ocean Master, and Willem Dafoe as Nuidis Vulko.