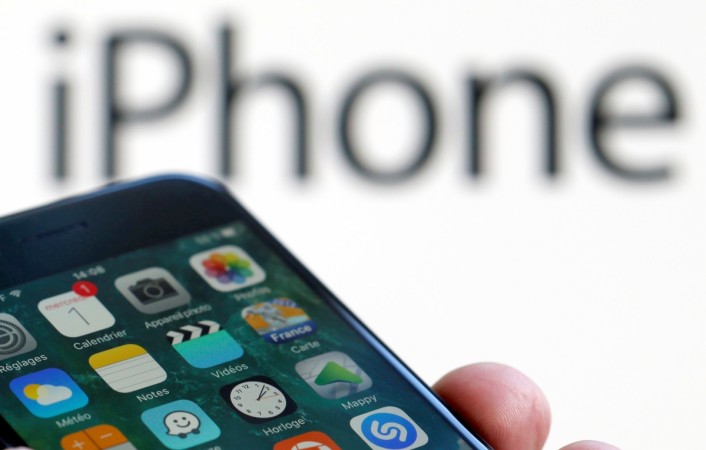 Apple is known for its innovation and its iPhones and Mac computers have undergone series of radical changes over the years. Even the upcoming iPhone 8 this is year is rumoured to bring some major changes, but none of it is anything close to what Apple is planning and plotting behind its closed doors for the future iPhone.
Apple's most recent change in the iPhone development was letting go of the 4-inch display to a much larger 4.7-inch and 5.5-inch screens in iPhone 6 and iPhone 6 Plus, respectively. The Cupertino tech giant, which was resilient towards bigger screens, had promoted its 2014's flagships with the tagline "Bigger Is Better."
As Apple's top-secret plans for the future iPhone have leaked, the company's next tagline will be something similar to "Sharing Is Caring." In case you're wondering how, Apple is reportedly turning your iPhone into a hub of medical info.
All those big, fat medical files, or constantly remind doctors about your allergies before starting any treatment will be a thing of past if Apple is successful in its ongoing efforts. In addition to looking for cloud hosting startups to help Apple store all the medical data, there's a team within Apple's growing health unit exploring some realistic ideas.
According to a CNBC report on Thursday, Apple's secretive health team is conducting talks with developers, hospitals and other industry groups with the intention of getting maximum help in packing clinical data, such as medical reports and tests results, in an iPhone. Apple isn't the one to confirm or deny such preliminary plans, but the publication has cited half-dozen sources with knowledge of the company's plans.
Sharing medical information even in today's digital age has posed a great challenge. The problem is even affecting patients. Health experts call this inability to share medical information of a patient among different hospitals "interoperability crisis."
With insufficient data at hand, patients are often led towards misdiagnosis and unnecessary mistakes.
Apple's health plans aren't entirely new. The company has been testing a revolutionary method of non-invasive glucose tracking. This could pave way for breakthrough research in treating diabetes and other emerging challenges in life sciences.