If we consider Apple's traditional iPhone release cycle, it should be a matter of only two months before a redesigned iPhone 8 makes its first official appearance. But several insider reports have so far suggested that multiple production-related problems are causing "a sense of panic" inside Apple, which is under tremendous pressure to fix those issues ahead of iPhone 8's launch.
It's still unclear whether Apple is mulling over a delayed launch of its 10th anniversary iPhone to have the alleged issues rectified, but the Cupertino tech giant is highly speculated to use OLED screens to give the iPhone 8 a new bezel-less look.
Although the new screen technology will offer more accurate colours and use comparatively less battery power, it cannot win the battle for iPhone 8 on its own, according to some Barclays analysts.

The OLED screen may be one of the top selling points for the upcoming flagship handset, but it won't be enough to convince consumers to upgrade, the analysts said, adding that they "struggle to see the incremental benefits" of OLED screens over LED screens that existing iPhones use.
Here's what the analysts wrote:
"In terms of the year ahead, OLED displays continue to be top-of-mind for investors when contemplating form factor improvements that could drive a growth revival, particularly with the iPhone. With OLED, we struggle to see the incremental benefits visually that would inspire a customer to replace an adequately-performing device. While battery life could improve with OLED, our conversations with industry participants suggest that most consumers will not notice any major 'must have' experience changes because of new OLED displays versus LCD. We think that this dynamic, if sustained, could limit the upside potential related to new OLED-based devices that likely sell for a premium, which could keep average selling prices from moving much higher."
The analysts believe that it will be difficult for Apple to lure iPhone users to upgrade their devices if it depends solely on enhanced screen quality. They also said that the new OLED screen won't be sufficient to increase the average selling price of the iPhone 8.
Apple blogger and developer John Gruber of Daring Fireball recently predicted that the 64GB version of the iPhone 8 could cost $1,199, or as much as $1,249. The 256GB version of the phone, on the other hand, may come with a price tag of $1,299, or $1,399.
If not OLED, what will save the day for Apple?
According to Fast Company, the iPhone 8 will feature two 3D sensors -- one on the front and the other out the back. The rear 3D sensor is likely to help iPhone 8 better camera autofocus and enhanced augmented reality features while the front-facing 3D sensor may useful for 3D selfie effects and facial authentication.
Sources also told Fast Company that both rear and front-facing 3D sensors would use a vertical-cavity surface-emitting (VSCEL) laser system, which would include a lens, a detector sensor and a dedicated chip.
If turns out to be true, the rear 3D sensor will also help Apple make headway in the Augmented Reality (AR) segment. Although ARKit apps, which currently depend on the single iPhone camera to merge real and digital world, produce good results, addition of a 3D laser into the mix will definitely improve the overall AR experience with more lifelike elements.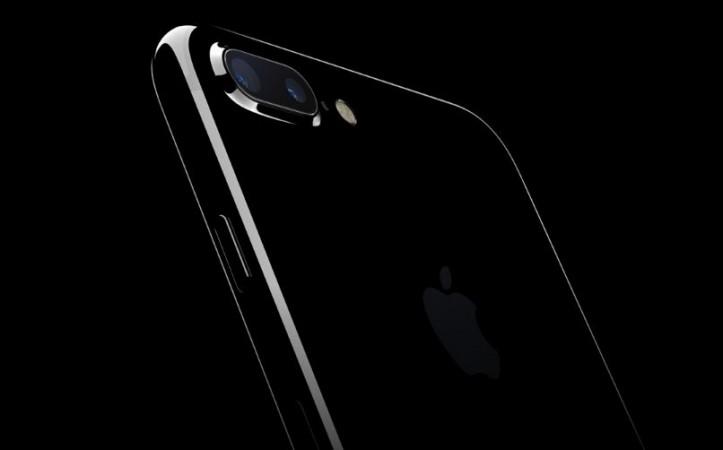 Meanwhile, an Apple's patent application, published by the U.S. Patent and Trademark Office on Thursday, suggested that the company has been working on a potential iPhone 8 facial recognition solution for at least three years. The application, first filed in December 2013, details lends credence to rumours that the facial recognition system on the iPhone 8 may replace Touch ID fingerprint scanning.
Here's an excerpt of the patent application:
"The authentication system may include one or more sensors operative to detect biometric information of a user. The sensors may be positioned in the device such that the sensors may detect appropriate biometric information as the user operates the device, without requiring the user to perform a step for providing the biometric information (e.g., embedding a fingerprint sensor in an input mechanism instead of providing a fingerprint sensor in a separate part of the device housing)."
The iPhone 8 is rumoured to come with a completely overhauled bezel-less design like the Samsung Galaxy S8. The phone is also likely to feature rear dual cameras, wireless charging, improved NFC beyond Apple Pay and an improved Siri.
Apart from the iPhone 8, Apple is also expected to launch iPhone 7s and iPhone 7s Plus that are likely to be modest upgrades over the iPhone 7 and iPhone 7 Plus.