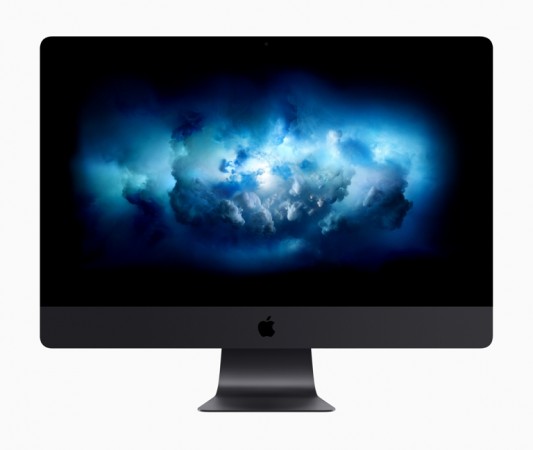 Apple is all set to launch the iMac Pro desktop computer before the end of the year and a couple of developers have given important insights on what to expect from Apple's next big launch before we say goodbye to 2017. Sure, HomePod will not be coming before at least early 2018.
Apple is rumoured to be using custom ARM chips for more features inside upcoming Macs. Developer Jonathan Levin has combed through BridgeOS 2.0 code that should come with the upcoming iMac Pro, and it looks like Apple will be using a downgraded version of the iPhone 7's A10 Fusion SoC as a coprocessor on the iMac Pro. This would be the first time that a Mac has used an A series chipset designed by Apple.
Another developer, Steve Troughton-Smith has noted that the A10 Fusion chip will handle macOS' boot and security processes, allowing Apple to "experiment with tighter control" of macOS without frustrating users and developers alike.
More importantly, Guilherme Rambo has found references to always-on "Hey Siri" support, which means you might not have to click an icon to invoke Siri to ask her about the weather. In fact, Troughton-Smith suggests that the chip never sleeps, meaning that it runs even when the iMac Pro is completely shut off.
Similarly, a Bloomberg report from earlier this year suggested that Apple was developing a new ARM-based chip for the MacBook Pro. The chip would be responsible for handling low-power tasks that currently rely on Intel's processor.
Apple currently ships a custom ARM chip called the 'T1' in its latest MacBook Pro models that feature Touch ID and the Touch Bar.
It remains to be seen how the A10 Fusion chip destined for the yet-to-be-launched iMac Pro will differ from other coprocessor technology Apple has used till now.
Source: 9to5Mac