iPhone-maker Apple's revenue from its App Store is expected to surpass the Global Box Office revenues this year, according to a prediction by Asymco analyst Horace Dediu.
Dediu's prediction suggests people will spend $100 million per day on apps by the end of 2018 as the app economy is growing rapidly at present. The growth rates also suggest the iOS (iPhone operating system) economy is set to achieve the half-trillion revenue target in 2019.
"I have made comparisons before with the app business being bigger than the film industry and much bigger than the music industry. This was considering Android revenues and iOS combined as app revenues," Dediu wrote in the report.
"As of this year the App Store alone will overtake Global Box Office revenues," he added.
The report came after Apple's record-breaking announcement of app sales in the holiday season. Apple had earlier said customers around the world spent $300 million in purchases made on New Year's Day 2018.
The number of users who downloaded apps from the App Store reportedly reached a record high, and they spent more than $890 million during the week starting on Christmas Eve.
"We are thrilled with the reaction to the new App Store and to see so many customers discovering and enjoying new apps and games," said Phil Schiller, Apple's senior vice-president of Worldwide Marketing.
"In 2017 alone, iOS developers earned $26.5 billion — more than a 30 percent increase over 2016," he added.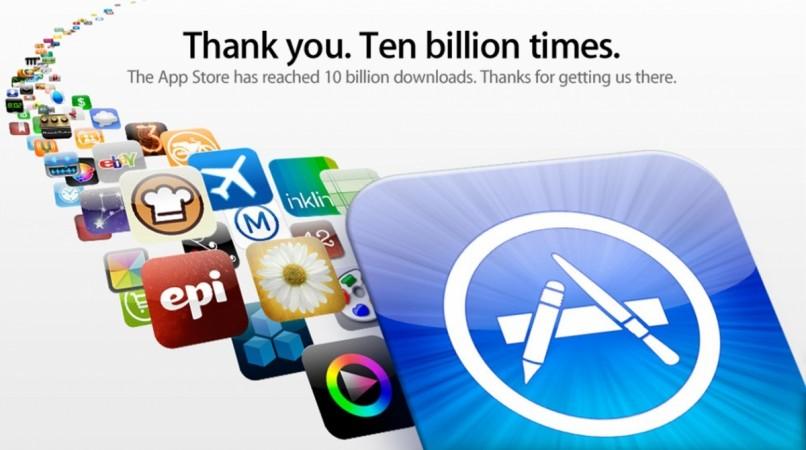 Dediu also pointed out that total spend on apps is only a part of the story. Many giant companies like Facebook, Twitter, LinkedIn, Tencent, Youtube, Pandora, Netflix, Amazon and Google offer free apps which also expectedly generate significant revenue.
However, Dediu also found that by weight of users and their propensity to engage customers, iOS dominates about 50-60 percent of the mobile economic activity.
Last year, Apple also appointed Khushboo Ponwar as the market development lead for focusing on the growth of App Store in India, sending out strong signals that the country has a huge potential to contribute to the growth of Apple Store downloads.