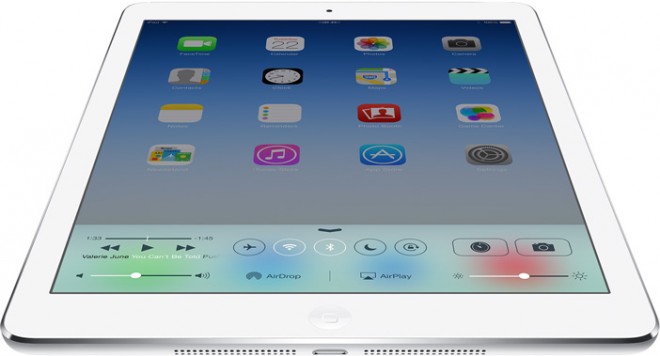 It is largely believed that Apple is working on its biggest iPad ever, dubbed as the iPad Pro or iPad Plus. Several rumours have strongly suggested that the upcoming tablet will sport a massive 12.9-inch display.
Even though Apple has no official word on it, the rumour mill continues to spin. New details have emerged speculating the possible features that the iPad Pro will sport at launch. Some include Bluetooth stylus, NFC Radio and Force Touch trackpad.
The NFC integration in the next iPad will open new doors, which according to Apple Insider's source will make the huge tablet a payment receiving terminal for Apple Pay and also allow pairing with accessories such as a stylus. In addition, the publication is also speculating that the super-sized iPad Pro will boast a new touch display with improved touch latency.
Other unique integrations expected in the iPad Pro include a pressure-sensitive Bluetooth stylus that will compliment the new touch display. Rumours are also hinting at a new Force Click feature, which will differentiate user's touch to give additional information such as preview of an item and more, Mobile Choice UK reports. The Apple Watch already sports Force Click and the next iPhone is said to come with the new tech.
This is not the first time we have heard about the iPad Pro. Recently, leaked images of iPad Pro protective cover offered a closer look at the tablet's massive screen size. Going by the rumours, the iPad Pro is expected to measure 305.7mm x 222.6mm x 7.2mm. The cover also had an unidentified opening, which was suggested to be for USB-C port. Apple Insider is also speculating that a new second port, mostly USB-C will replace the Lightening connector in the iPad.
Under the hood, Apple is expected to run a more advanced A-series processor. There are conflicts as the when the new iPad might launch, but a report in February suggested June timeline, usually the time when Apple upgrades its iPads.