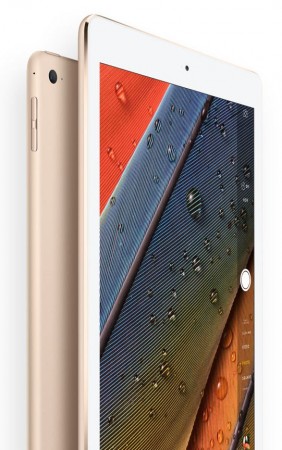 The demand for tablets is slowly declining among consumers as big-screen phones have blurred the differentiating factor. But Apple is not giving up on its iPad line easily, as it plans to go huge with the next iPad model, the iPad Plus aka iPad Pro.
At 12.9 inches, Apple is looking to reignite the love for tablets among consumers by drawing a clear distinction between its iPhone and iPad devices.
Apple will not only make the iPad bigger, but also make it faster by packing some of the top-of-the-line specs. According to a recent BGR report citing Summit Research analyst Srini Sundararajan, Apple is expected to double the RAM size on its jumbo-sized iPad at 4GB.
By comparison, the company's iPad Air 2 that runs A8X chip and triple-core CPU packs 2GB RAM and the iPad Mini 3 with A7 SoC is backed by 1GB RAM.
Other than a massive display and double RAM storage, Apple's iPad Plus is expected to get a 2K (2048 x 1536 pixel resolution) screen, A9 processor and a complimenting 11,000mAh battery, according to Digital Trends.
The publication also learned the unannounced iPad's thickness to measure at 7mm. Other features that are expected to go into the iPad Plus include motion coprocessor, Touch ID and Apple Pay.
The 12.9-inch iPad Plus will be going after large Microsoft and Android tablets. The upcoming iPad will be almost comparable to Apple's 13-inch MacBook Pro and MacBook Air and dwarfs the company's largest tablet, 9.7-inch iPad Air.
Apple's iPad Pro or the iPad Plus has long been in the news, ever since the company launched its new iPhone 6 and iPhone 6 Plus.
But the unprecedented demand for bigger iPhones caused the company to push the iPad Plus production to a later date. If current rumours are true, the iPad Plus will enter production in Q1, 2015 and launch during the second quarter.
Apple's annual upgrade schedule for its iPad line is sometime in June. So we can expect the 12.9-inch iPad to come at the same time.