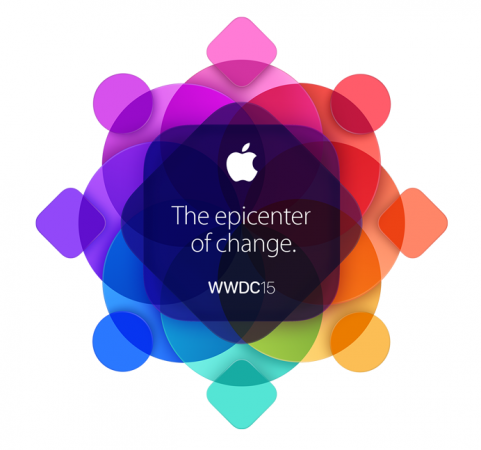 Apple kicked off its Worldwide Developers Conference (WWDC) 2015 on Monday, 8 June, with much fanfare and has put forth some interesting announcements. Apple CEO Tim Cook declared at the beginning of the event that it would be "the epicenter of change" for the industry and for the company alike. Hence, the first day of the event witnessed some of the biggest announcements. Everything from Mac OS update to iOS 9 and more was revealed by Apple and here are all the key highlights from the event in case you missed it.
OS X 10.11 El Captain
Apple revealed the eleventh major OS X update for Mac line of PCs and laptops and named it El Captain after the landmark in Yosemite National Park. The naming strategy is in line with Apple's previous versions, which have also been named after California's geographical locations. But the launch of El Captain is more than just an interesting name as it packs a host of new features.
Apple finally introduced split screen mode in its Max OS to run multiple apps simultaneously. Users can also pin frequently visited websites on top of the Safari browser for easy access, compose multiple emails using Mail app, improved performance and search.
iOS 9
The much-awaited iOS 9 was finally revealed at the WWDC 2015 with an overall improvement over its predecessor. Among other upgrades, iOS 9 has massively improved Siri with 40 percent more speed and learns users' habits to bring a better experience. The new mobile OS is said to improve the battery life on your iPhone with the introduction of battery saving mode that shuts off non-essential features towards the final hours.
In addition to improving the overall user experience on iPhone, Apple also added multitasking for iPads. Users can now run more than one app on the same screen, just like in Windows and some Android tablets. The update will be released this fall.
Apple Maps
Apple Maps also received an important upgrade at the WWDC 2015. The Cupertino tech giant's navigation has finally got the much-needed transit directions for 10 cities around the world. This is important as it guides you step-by-step during your public commute with precise details such as station entrance and exit.
Apple Watch
As rumours strongly suggested an update was underway for Apple Watch, Apple released WatchOS 2, the latest version of Apple Watch software. The new OS is said to be faster and free from bugs. WatchOS 2 will let apps communicate with microphone, accelerometer and also take advantage of the Digital Crown. Add Time Travel to the list of new Apple Watch updates as it will let you see upcoming events at a glance. Apple has set an autumn release for its WatchOS 2.
News App
If you are a reader, Apple has some good news for you. The tech giant released a new app called "News", replacing the Newsstand. The new app is essentially a rip off of Flipboard and Facebook's instant articles, where users can find and read articles from renowned publications, follow different topics. Apple did not reveal the release date for its News app, but it is said to start with the US, the UK, and Australia.
Apple Pay
Apple Pay is going to get a boost after being in a dormant state since its launch last year. The mobile payment solution has secured new partners, Trader Joe's and JC Penney. This is an important step for Apple Pay as it will be stepping out of the US for the first time and heading to the UK in July. In a unique partnership with the London transportation system, Apple Pay will have an upper hand over its rivals. Apple already has various banks on its side and Square has revealed that it will launch a new Apple Pay reader this fall.