A 76-year-old man has written to Apple CEO Tim Cook narrating how an Apple Watch gave a "new lease on life" for him.
Most of our lives revolve around gadgets, be it smartphones or wearables, and the internet to get going every day. While it brings convenience, it has also received flak from people. But the story of a 76-year-old man in Hong Kong will restore our faith in digital technology.
Apple Watch has played heroic roles in saving many lives and the latest one adds another feather to Apple's hat. Gaston D'Aquino, a semi-retired diamond trader, thanked Apple CEO Tim Cook after his Apple Watch saved him from a life-threatening heart problem.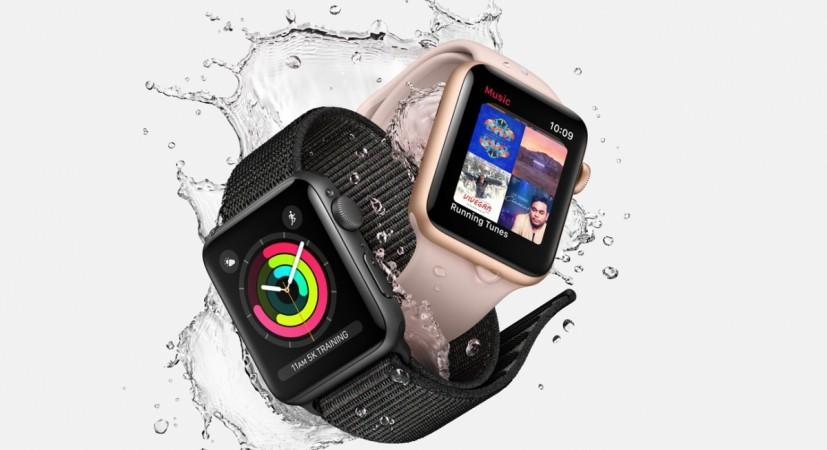 In his email to Cook, D'Aquino said he got "a new lease on life" after his Apple Watch helped him get an early diagnosis and treatment of severe coronary arteries blockage. D'Aquino was in a church in April when his Apple Watch triggered an alert for high heart rate, South China Morning Post reported.
D'Aquino said he wasn't feeling any pain or dizziness, but skipped Easter lunch to get his heart checked at the hospital. Upon inspection by the doctors, it was found that two of D'Aquino's main coronary arteries were completely blocked and the third one was 90 percent clogged.
"I was a walking time bomb," D'Aquino exclaimed in his email to Cook.
The doctors successfully performed angioplasty, a process where tiny balloons are temporarily inserted into the blocked arteries that are inflated to open up. D'Aquino was sent home the next day.
"It went well and I'm feeling much, much better," he told the South China Morning Post.
"Having a new lease of life is a good thing," D'Aquino added. "You wake up the next morning and you look around you, everything looks more beautiful. It's a great feeling; you're on a high for a few days. That feeling is something special."
While recounting his story in the email sent to Cook, D'Aquino asked the company to promote the use of Apple Watch for people with cardio problems. Cook replied to the senior fan's email saying, "Gaston, I'm so glad you sought medical attention and you're fine now. I appreciate you taking the time to share your story. It inspires us to keep pushing. Best, Tim."
What are your thoughts on using devices like Apple Watch to constantly keep a check on your well-being? Share them with us in the comments below or on our social media accounts.