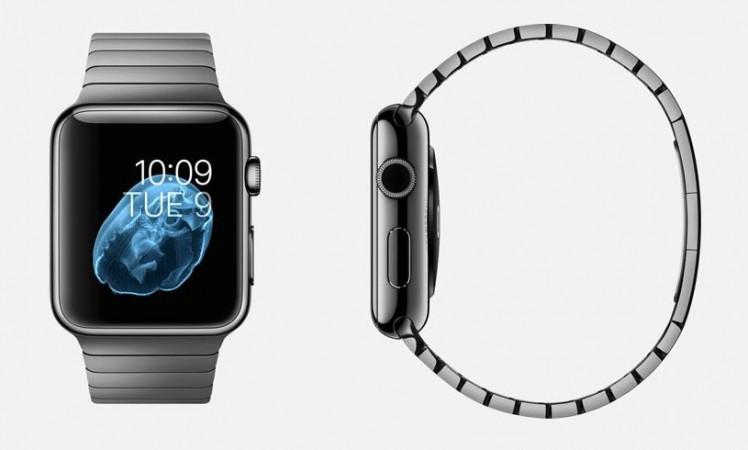 Apple is yet to announce an official release date for its coveted Apple Watch but there is nothing stopping the Chinese manufacturers from making clones of the upcoming smartwatch.
At the Consumer Electronics Show 2015, Shenzhen Hyperdon Technology, one of many small Chinese tech companies, displayed an array of electronic devices among which were clones of Apple Watch and Samsung Gear 2.
The clones did not stop just at that as Financial Times spotted counterfeits of fitness trackers too from brands like Fitbit and Misfit. While the devices remained switched off, company's reps said they ran a forked version of Android that looked almost identical to Apple's iOS.
The Apple Watch clone had an identical OS software sticker. There is an entire range of products, including smartwatches, power banks, Windows tablets, Bluetooth speakers and more, listed on its official website. Almost all products pose a strikingly similar look as most popular brands in the industry.
Clones of popular gadgets coming from Chinese tech firms are not entirely new. For years, these small tech companies have been making identical clones of various products. But that hasn't really affected the brand value of tech giants like Apple and Samsung. At most, these products are limited to the Chinese market as they might attract copyright lawsuits in markets like the US.
A lot of copies of iPhones, iPads, Samsung smartphones and others have existed in the black market. These devices appeal to the kind who knows that they are buying fake. These devices may look identical but telling an original from a fake is not a tough task. The software, product finishing, features and other facts can be a turn off for those who have used the original devices.
The counterfeits are mostly popular for their steep price difference. For instance, an Apple Watch starts at a base price of $350 but the counterfeits with a similar outlook can be bought for as low as $60, merely a fraction of Apple's price.