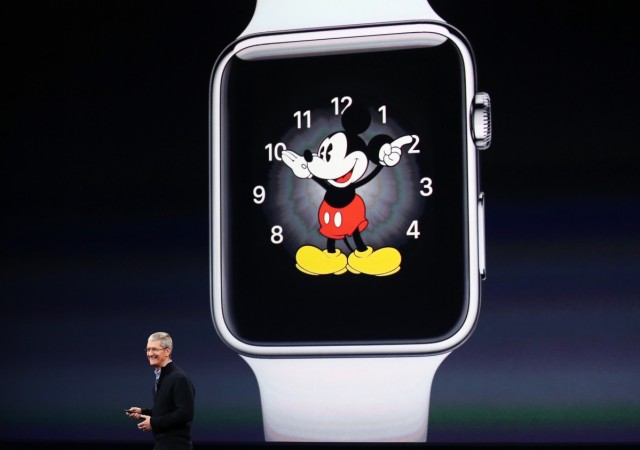 Apple is set to release the much-awaited Apple Watch on Friday, 24 April. The debut Smartwatch of Apple will be up for sale in the US, the UK, Canada, China and Australia to name a few. Released in several variants, the Apple Watch price will start from $349 and will go up to $10,000 for the luxury watch edition.
Noticing the pre-order numbers anybody can figure out the buzz around the first Apple Watch. Through this article we are replying to some of the most frequently asked questions by consumers.
Are Apple Watches Waterproof?
The answer is no. According to Apple, the smartwatch is splash and water resistant, but its not waterproof. That means, the watch can resist the sweat during work-out or while drizzling but can't survive while you swim.
Can Apple Watch Track your Sleep?
Like Android Wear, Apple Watch also comes up with all the required sensors to track your sleeping pattern. But apple won't offer any stock application for doing that.
Can Apple Watch Measure your Blood Pressure?
Unfortunately, the answer is no again. You need to have a specific kit for measuring blood pressure, which neither Apple Watch nor iPhone provides. But you can input the data manually through any Bluetooth-powered blood pressure monitor.
Can Apple Watch Work Independently?
Yes, it can perform a few tasks without being paired with iPhone. It can play up to 2GB of music through Bluetooth earphone, show events stored on calendar, view iCloud stored images, or receive SIRI like queries if connected to a Wi-Fi network.
Can Apple Watch Click Images?
No, Apple Watch doesn't bundle any camera with it. However, the watch features a remote viewfinder connected to the camera app of your phone to let you click images straight from the watch.
Does Apple Watch have Wi-Fi and GPS?
Yes, Apple Watch can connect to any known Wi-FI network as well as Bluetooth, but it doesn't come with GPS.