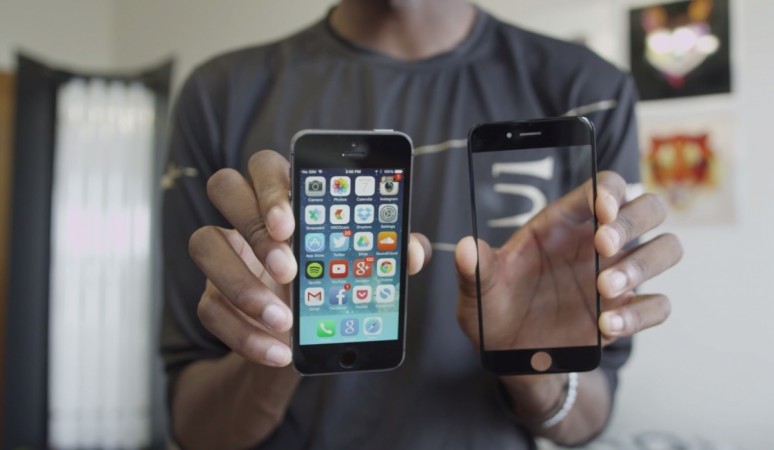 Apple Inc. is set to team up with International Business Machines (IBM) to boost the sales of the iPad that has been under-performing in the market.
Former rivals Apple and IBM had announced a deal last week, to release over 100 new exclusive mobile applications for the corporate world to target retail, healthcare, banking, travel, transportation and telecommunication sector. Investors hope the deal with IBM will boost the sales of iPad in USA.
Apple Inc's iPad is losing its hold in global market just four years after its release, but last week's announcement to team up with IBM could help it regain its popularity in corporate market.
However, this is not the case with the iPhone and Mac computer. Phone sales jumped about 48 percent and Mac computer sales surged 39 percent in the June quarter. Moreover, the company sold 35.2 million iPhones in the June quarter.
The company reported sales of $37.4 billion in its fiscal third quarter ended June, falling short of Wall Street's expectations for about $38 billion. The net income touched 12.2 percent to $7.75 billion or $1.28 per share.
But, Ipad sales have been under pressure. The company exported only 13.2 million iPads in the June quarter, 8 percent lower than a year earlier and lagging behind Wall Street's forecast of 14 million or more. Sales of the device, which accounted for 15 percent of earnings, fell short of Wall Street's predictions for the second quarter in a row.
Larger and cheaper android phones have become popular, which has led to the decline in sales of iPad and other Apple products since 2012. ScoopWhoop published an article explaining the perspective of an Android phone user against iPhone user.

Chief Executive Officer Tim Cook described the sales of iPad as "very bifurcated"- they continue to grow at fifty percent rate in Middle East and China, but the market is weaker in United States.
Research firm IDC lowered its forecast for 2014 worldwide tablet demand growth to 12.1 percent - a fraction of the 51.8 percent expansion of 2013. The first quarter of this year also saw Apple's market share slide to 32.5 percent, from 40 percent a year earlier.
"The tablet market globally has really hit a wall," Reuters quoted Cantor Fitzgerald analyst Brian White.
Apple Inc is expected to launch a larger 5.5 inch iPhone soon, which would begin closing in on the 7.8 inch iPad mini.
"You have the negative impact of the larger screen iPhone and what that would do to iPad mini," Piper Jaffrey's analyst, Gene Munster told Reuters. "You're going to get a larger screen iPhone before you'll get contributions from the IBM partnership."
According to IDC, iPad's popularity in corporate world held about 20 percent against 60 percent for notebook computers.
Tim Cook believes the deal to be an enormous opportunity for the company, a former IBM executive himself, said in a conference call. "And we're not competing with each other so a partnership in that case is particularly great."
Stock price of Apple Inc recorded $2.47 or 2.61 percent higher at USD 97.19 per stock on Thursday.
Following the reports of Apple Inc profits, Mark Newton, Chief Technical Analyst and Partner of Greywolf Execution told IBTimes that the stock price of Tech giants might be bullish in long term.