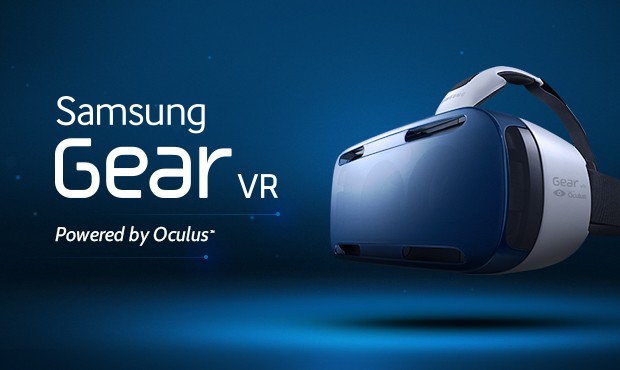 Contrary to the popular belief, Samsung isn't the first one to develop a Virtual Reality headset in the industry. That acclaim is reserved for those working at Oculus VR on the upcoming Rift virtual reality head-mounted display. Now, Apple has shown interest in the concept by recently patenting a similar kind of technology.
In case you didn't know, Oculus VR raised US$2.4 million for the development of the Rift.
The second in line to take keen interest in the technology and invest considerable amount of resource into it was Samsung; the result of which was its own Samsung Gear VR headset, made in collaboration with Oculus VR. Samsung Gear VR was first announced on 3 September, 2014.
With Oculus and Samsung both getting deeper into the virtual reality aspect of technology, it was only normal for other heavyweights in the industry to look and tap into the tech.
According to reports, iPhone and iPad users may soon be entering the unique world of virtual reality as Apple has been granted a patent for a VR video headset. Devotee site Patently Apple reported that this was one of the 41 Apple patents that the US Patent and Trademark Office had published.
We are sure Apple has its own set of agendas with its latest involvement in the virtual reality scene, apart from rivalling Samsung in the market. However, the new patent is similar to the one we have seen coming out of the closed doors of Apple.
Interestingly, US Patent No. 8,957,835 for a "Head-Mounted Display Apparatus for Retaining a Portable Electronic Device with Display" describes a headset that comes with a slot for inserting an iPhone, bearing an amazing likeness to Samsung's own Gear VR offering.
"In this granted patent, Apple provides a video headset frame that allows a user to slide an iPhone or iPod into to provide the video. The headset adds features like a Picture-in-Picture (PIP) so that a user can keep an eye on their outside surroundings if they need to or keep on top of email and so forth," Patently Apple states.
But there's a twist involved. While Samsung is already selling the Gear VR at $200 that allows you to stick a Galaxy Note 4 into it, Apple had already filed for the patent in September 2008. Going ahead, the timing of the patent and timing of the release could play an important role in case the two plunge into the lawsuit mode.
As far as Apple's own VR headset is concerned, instead of using a wire to connect the head-mounted display, you can see in the patent filing Apple "temporarily integrates or merges both mechanically and electronically a head-mounted device with a portable electronic device," an Apple Insider stated.
Also, it said that the system will have physical controls and voice commands and probably make use of Siri for other controls. In fact, users could also expect some advanced levels of haptic feedback in the earplug area.
However, Apple Insider notes that regardless of the newly awarded patent, Apple "has shown less public interest in virtual reality" compared to Samsung and other companies and "has yet to signal it has any proprietary virtual reality hardware or software in the works." Stay tuned for more updates!