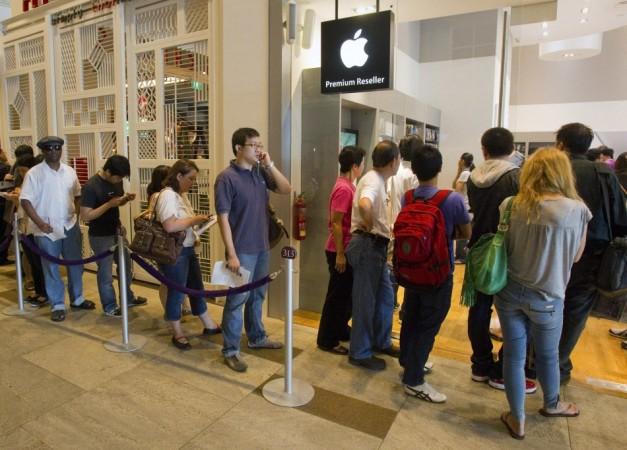 Apple is taking its rivals seriously as it expanded the trade-in programme to include non-iPhones to be exchanged for discount on a brand new iPhone. With the new change, customers will be able to exchange their old Android, BlackBerry or Windows Phone smartphones to get in-store credit for purchasing a new iPhone. The discount is only applicable for new iPhone purchases and Apple Watch will not be a part of the deal.
According to 9To5Mac, the store credit can be used to purchase a new iPhone 5C, iPhone 6 or iPhone 6 Plus. The programme is already live in several countries including, France, the United Kingdom, Germany, Canada, Italy and the United States. Mark Gurman of 9to5Mac based his claim on the note found on Apple's retail store page.
"Get credit when you recycle your eligible iPhone, iPad, or select smartphone from another manufacturer," reads the note.
The expansion of the Apple trade-in programme, which was launched in 2013, does not alter the core principals. The devices must be in good shape and not more than a few years old to qualify for a trade-in. Based on the condition of the device, the accessories and its age, Apple will dictate the credit value. The programme is run through Brightstar, which explains why Apple is willing to take non-iPhones for its trade-in.
According to Business Insider, Apple's Reuse and Recycling Program will be available both online and in store to include smartphones from brands like Samsung, HTC, LG, Nokia, Sony and BlackBerry to gain "credit in the form of an Apple Store gift card or bank transfer."