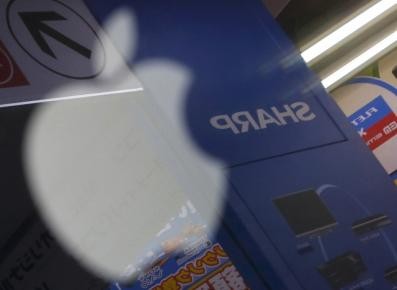 Apple Inc stocks slipped more than 4%, just ahead of the launch of its latest iPhone model on 9 September. The tech giant's shares closed at $98.94 on NASDAQ, its lowest since 28 January.
Analysts attribute this to the hacking scandal in which nude photographs of Jennifer Lawrence, Kate Upton, Selena Gomes and many others were leaked on the internet after an individual iCloud account was hacked, reported Reuters. This incident has affected the investor sentiments. Cyber security experts and mobile application developers have reported errors in Apple's cloud-services security.
The last two weeks saw bullish call bets outnumbering bearish puts by a ratio of 7:3, according to Credit Suisse data.
On Wednesday, Pacific Crest Securities analyst Andy Hargreaves told Reuters that it was time to take profit in Apple ahead of the expected iPhone launch, scheduled for 9 September. "Unless next week's event details massive incremental profit opportunities, we are likely to downgrade (Apple's) rating," he said in a research note.
Naeem Aslam, chief market analyst at Dublin, opines that he is bullish on Apple stocks as they have a number of new products in the pipeline, such as wearables and latest iPads. Recently, its rival Samsung launched a virtual reality headset for its new Galaxy Note 4 phablet using technology from Oculus VR, a company that Facebook Inc acquired for $2 billion.
On Wednesday, US Stocks ended low as Apple shares dragged the overall NASDAQ index. However, other leading indices were not affected much.
Apple's decline weighed on the technology sector, which lost 0.7% and was the worst performing of the 10 major S&P groups. "The market has been on pause today. Everything on the economic front has been better than expected, but there's a bit of trepidation about the upcoming ECB meeting," Reuters quoted Douglas Cote, chief market strategist at Voya Investment Management in New York.