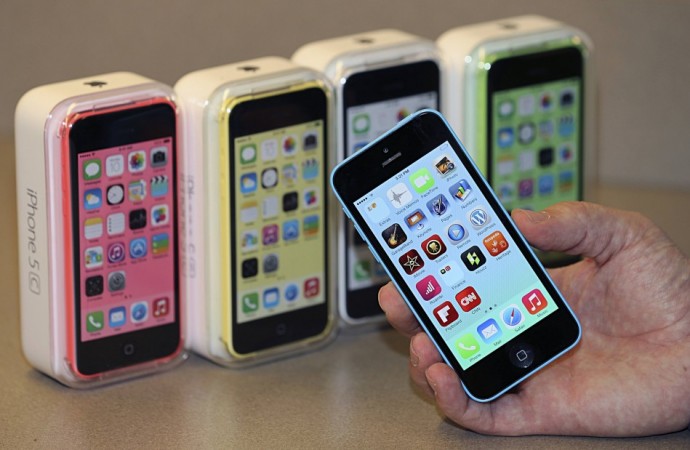 Apple released the iOS 9.2.1 update in late January 2016, but some early adopters began to complain that their devices, after upgrading to the new software, were getting bricked with an error numbered "53" being displayed on devices trying to connect to it.
It was later revealed that the glitch was not a bug, but actually the handiwork of Apple. The company, in its bid to crack down on unauthorised repairs, had intentionally sneaked in a software code in the update to disable all its that were repaired by a third-party service company.
Matters escalated when it was revealed that photos, music and other personal data, if not backed up in iTunes/iCloud before upgrading to iOS 9.2.1, cannot not be recovered from the bricked devices.
Read more: Error 53 on iPhones bricks devices permanently: What is the cause?
Many Apple device owners, peeved by the company's apathy, took to social media to vent their anger on Apple and also flooded the company's support forum with angry complaints. An iPhone 6 owner has also initiated legal proceeding against the Cupertino-based company for the "error 53" bricking.
Now, Apple has released a minor software patch to fix the "error 53" code to recover the personal data on the phone.
"For anyone who experienced error 53, Apple has released an update to iOS 9.2.1 to allow you to successfully restore your device using iTunes on your Mac or PC." Apple said in a statement.
Here's how to fix Error 53 (courtesy, Apple Inc.):
1. If iTunes is open on your Mac or PC, quit iTunes.
2. If your iOS device is plugged into your computer, unplug it.
3. Make sure you have the latest version of iTunes.
4. Connect your iOS device to your computer with a USB cable.
5. Open iTunes and select your device.
6. When you see the option in iTunes to Restore or Update, click Update. iTunes will try to reinstall iOS and restore your device without erasing your data.*
7. If you can't get past the Apple logo screen, force-restart** your iOS device. When you see the option to Restore or Update, click Restore.
8. When you see your iOS device's Hello screen, follow the on-screen steps to set up your device.
If you previously backed up your device, you can set up from your backup.
When you see the screen for Touch ID, tap Set up Touch ID later.
9. If Touch ID on your device didn't work before you saw error 53, the feature won't work after you update or restore your device. Contact Apple Support to ask about service options for Touch ID.
Note:
* If the restore won't finish and you see an error code other than 53, get more details on what to do HERE
** To force-restart your device, press and hold both the Sleep/Wake and Home buttons for at least 10 seconds, until you see the Apple logo again.