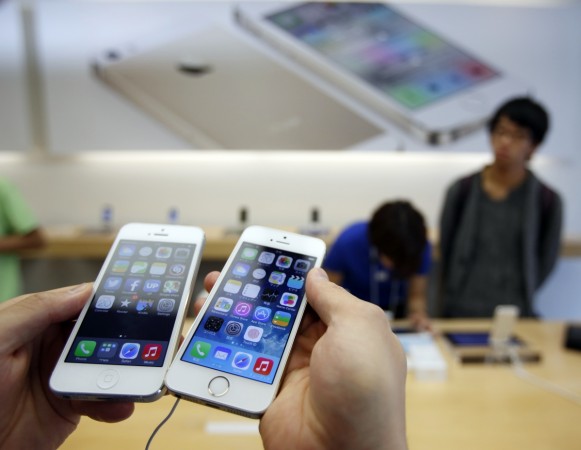 After releasing five iOS v9.3.3 beta versions to developers, Apple finally rolled-out the Golden Master (GM) version to the public on Monday.
The new iOS v9.3.3 (build number: 13G34) is an incremental update and its size varies with each device. It comes with minor bug fixes and performance enhancing tweaks to iPhones, iPad and iPods. Some users on Reddit forum have claimed that the update has improved their Apple devices' battery life and also the Safari browser has become faster.
As of now, the new update can be installed through Over-The-Air (OTA) and also manually via iTunes on computer.
How to install latest iOS v9.3.3 update on iPhones, iPads and iPod Touch:
Via OTA (Over-The-Air):
1. Settings >> General >> Software update
[Tip: Users who want to install the update directly on the device via OTA, make sure to clear enough device storage space and also make sure the device has more than 50 percent battery life, before downloading the new OS firmware]
Via iTunes
1. Back up your iPhone or iPad with either iCloud or via iTunes.
2. Launch iTunes on your Mac or PC.
3. Make sure you're on the latest version of iTunes. Go to About and then Check for Updates or visit iTunes.com.
4. Plug in your iPhone, iPad, or iPod touch if it isn't already.
5. Click on iPhone, iPad, or iPod in the top left navigation.
6. Click on the Check for Update button in the first section that contains information about your device and alternately you can click restore instead if you'd like to do a clean wipe with updated software.
7. An update should be recognised, click on Download and Update in the popup menu and agree to any terms or conditions.
8. Unlock your device with your passcode if prompted in order to continue with the upgrade.
List of Apple iPhones, iPads and iPods compatible with iOS 9.3.3 update:
| | | | |
| --- | --- | --- | --- |
| Apple device category | iPhones | iPads | iPod Touch |
| Device versions eligible for iOS 9.3 update | iPhone 4S, iPhone 5, iPhone 5S, iPhone 5C, iPhone 6, iPhone 6 Plus, iPhone 6S and iPhone 6S Plus | iPad mini (1 Gen), iPad mini (2 Gen), iPad mini (3 Gen), iPad Mini (4 Gen) iPad (2 Gen), iPad (2 Gen), iPad (4 Gen), iPad Air (1 Gen), iPad Air (2 Gen) | iPod Touch (6th Gen) and 5th Gen as well, |