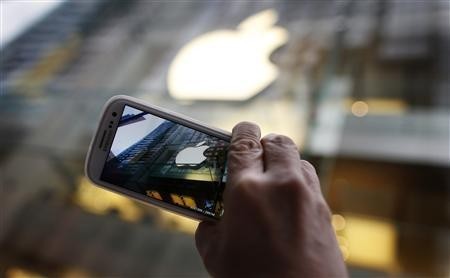 Apple has outdone Samsung again to become the top mobile phone seller in the US market, according to the latest report released by the research firm Strategy Analytics.
In its report released Friday, the firm reckons that the Cupertino based firm has shipped 17.7 million iPhones during the fourth quarter of 2012, recording 34 percent of the market share.
"Apple has become the number one mobile phone vendor by volume in the United States for the first time ever," said Strategy Analytics Executive Director Neil Mawston. "Apple's success has been driven by its popular ecosystem of iPhones and App Store, generous carrier subsidies, and extensive marketing around the new iPhone 5 model."
On the contrary, the South Korean tech giant estimated the shipment of 16.8 million units of phones during the same period, totaling 32.3 percent of overall market share.
Samsung has been the top mobile phone seller in the US market since 2008. The latest report hinted Apple's riposte to the phone market. The third position in the US market has been occupied by LG, estimating a total shipment of 4.7 million mobile phones in the last quarter of 2012.
Another report released by the research firm NPD Group said Apple iphone 5 is still the king of the US smartphone market even though the Samsung's Galaxy smartphones did good business. The report also noted that the demand for the 4G smartphones and 3G feature phones have gone high, resulting in a 4 percent jump from the previous year.
"Even taking into account the tremendous sales growth of the Galaxy III and other Samsung smartphones, the iPhone is still king of the US-market hill," said NPD analyst Stephen Baker as quoted by AFP. "In addition to strong US sales of iPhone 5, Apple has been bolstered by strong and continued demand for older, less-expensive iPhone models."