On the very day of the global availability of Apple's new iPhone X, a video surfaced on YouTube showing the latest flagship phone put through a ruthless durability test. The new video from JerryRigEverything shows some real torture on the most expensive iPhone ever, and the device apparently endured all the pain pretty well.
Starting with the scratch test, the iPhone X's new OLED screen got scratched at level six like many other Android flagship phones like LG V30 and Google Pixel 2. The test concluded that the iPhone X's screen and its back won't get scratch marks with keys and coins thanks to its glass sandwich with a metal frame all around.
However, it's better to keep the iPhone X away from the pocket sand and anything above level six.
The iPhone X comes with a plastic inlet between the glass and the metal frame, which serves as a buffer to prevent cracking whenever the phone is dropped. The addition of the plastic inlet is a good thing since replacing the back glass may cost you as much as $549.
If you choose to pay $199 for AppleCare+ on top of the actual price of $999 for the iPhone X, you will only have to pay $29 for a screen repair, and $99 for anything else. So even with AppleCare+, the maximum total repair bill will still be almost $300.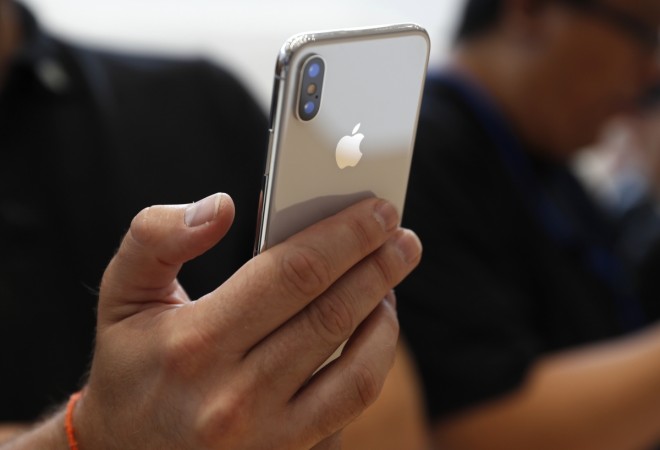 Apple claims that the telephoto lens on the rear dual camera is sapphire, and it really did a good job of resisting a razor blade scratch test.
When it comes to the burn test, the iPhone X's OLED screen lasted for 25 seconds before having a white mark on the spot and not recovering. The heat also affected the touch sensitivity for a few seconds, but it started working properly after the phone cooled down.
There was indeed some bent during the bend test at the end, but there was no screen separation or other damage along the antenna lines.
Yes, the iPhone X does come with a real solid build. Check it out for yourself in the video below.