Holi, the Indian festival of colors, is around the corner. The festival falls on March 1 and 2 and marks the end of winter and the arrival of colorful and breezy spring. While people across all age groups celebrate Holi with much fervor, the festival appeals to the kids and youngsters the most as they have super fun while splashing colors on each other.
Holi also makes for great photo moments with so much of vibrancy in the air. With the right smartphone, you can capture those moments: iPhone X houses one of best photography hardware (DxOMark ratings: 97).
If you happen to own the Apple's flagship device, there is another advantage for users this Holi: the device comes with IP67 water-and-dust resistant certification, meaning it can survive not only the color water splashes but also can be taken for a dip in a swimming pool.
But just owning iPhone X doesn't guarantee great pictures as there are several features which need to be explored inside the native camera application. To help you get best shots on Apple iPhone X, International Business Times India Edition has listed key camera modes you should try and also got exclusive tips from an expert photographer, Ashish Parmar.
Expert tips
Images showing people playing from above is a good angle to cover the mood.
Capture emotions and interactions between two people playing.
Don't just shoot faces, shoot finer details like the arrangement of powder, food and other decorations.
How to take best snaps on Apple iPhone X camera this Holi festival:
Portrait mode selfie
Apple iPhone X comes with one of the best selfie camera hardware in the market. It boasts Portrait mode and within that, there are several sub-modes to match the mood the user is feeling at the moment.
Step 1: Go to the Camera app and swipe to Portrait mode. From there, make your Portrait mode images even more captivating with studio-quality lighting effects.
Step 2: After you take your selfie photo, tap Edit and choose from Studio Light, Contour Light, Stage Light, or Stage Light Mono. The effects can go from subtle (making sure the subject's face is well-lit when they are in shadow) to dramatic. The Stage Light filter makes the subject look like they are spotlit against a dark background.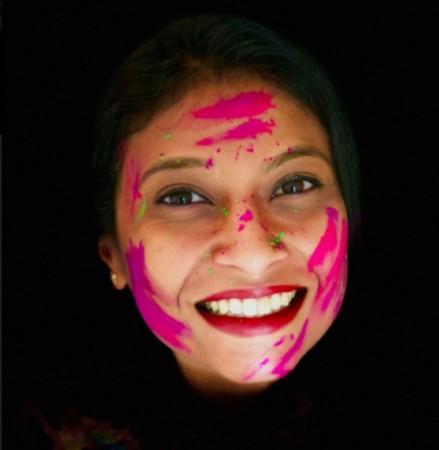 Try and use early morning sun to get those magical portraits and the color dust in the air, suggests Ashish Parmar.
Apple iPhone X owners can make use of a timer to take clutter free selfies.At the top of the camera screen, tap the timer icon and select from three-second or 10-second timer.
Apple iPhone X users can also make use of Portrait mode in the primary camera as well.
Auto-enhance
If you've taken a selfie, but want more features to enhance the picture, then 'auto-enhance' wand will help you get. In 'edit,' tap the wand in the upper right corner to instantly improve your picture's exposure, contrast, saturation, and other qualities.
Life selfie
Want some motion in that selfie? Only Apple iPhone X can do that and that too without any hassle of digging deep into the camera app. Users can take a selfie with Live Photo (appears just above camera button) turned on. Then, select the image in Photos and swipe up to see the Live Photo effects like loop and bounce.
Burst mode
Another great trick that can help users capture impressive images on their iPhone X is to use the Burst Mode. It allows the user to capture up to 10 pictures per second. This means he/she don't have to use a professional camera just to freeze a brief moment. They can simply use the Burst Mode and get several clear and crisp shots so that you can pick the best frame afterward.
Step 1: Just open the iPhone X's native camera app, long press the camera button and this will trigger the 'Burst Mode'.
Step 2: Once done, go to 'Photos' and tap 'Bursts' album.
Step 3: Once you are in the 'Bursts' album, press 'select' and this will help you choose the best picture and save, while you can discard the others and save space.
Blur-free lowlight shots
Prior 2017, shooting in dimly-lit areas with iPhones was not recommended, but things have changed dramatically with the coming of iPhone X (even the iPhone 8 Plus and the iPhone 8). Apple has put a serious thought into the camera aspect in the anniversary phone. And also, its dual camera comes with Optical Image Stabilization (OIS) system on both rear cameras, guarantees you blur-free photos.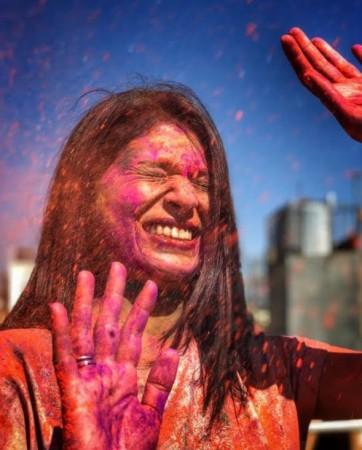 Slo-motion videos
Apple iPhone X's slo-mo feature is the best in the smartphone industry.
It can take full HD (1080p) videos at 240 fps (frames per second)
It is very handy when it comes to capturing the water splashes and colors in the air.
Slo-motion videos come out great when shot by keeping the phone on an even surface without shakes. This trick would also avoid the focus point from shifting.
Videos look best when the camera is stable or mounted on a tripod or on an even surface. Use a gimbal to stabilize your videos and give that cinematic feel.
Timelapse
Go to camera >> select Time lapse>> tap the red recording button. Be advised to find a vantage point for a wide angle time lapse.
[Note: With IP67 ratings, the device is certified to sustain up to 3 feet of underwater for close to 30 minutes in freshwater body, not salty ocean or seas or gulfs]
Also, Apple iPhone X owners can make use of this story: Best photo and video camera apps, to further enhance the photography experience.If you try these tips and tricks and if luck is your side, you might someday get showcased on Apple's 'Shot on iPhone X' ads with your pictures on billboards across the world.
Stay tuned. Follow us @IBTimesIN_Tech on Twitter for the latest news on Apple products and more.