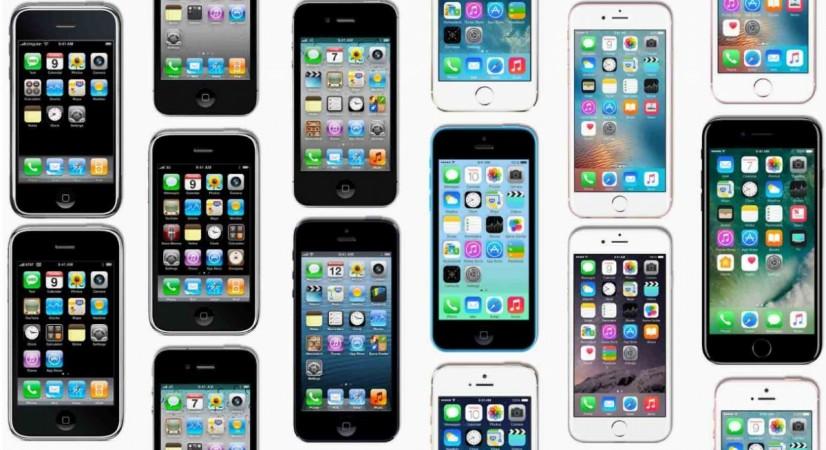 Last week, notorious hacking group "Turkish Crime Family" claimed to have got access to 300 million iPhone iCloud accounts and threatened Apple to pay a ransom of $75,000 before April 7, failing which they would wipe out the entire data of all the compromised iCloud IDs.
The Cupertino-based company downplayed the threats of Turkish Crime Family and assured iPhone users that it has stringent security measures to protect all their online storage accounts. Yes, Apple surely has improved its security after the infamous iCloud hacking incident of 2014, which led to leakage of intimate pictures of popular Hollywood actors.
Having said that, commoners should also show the responsibility on how to secure their online accounts. Many are still a little callous when opening their iCloud accounts where he/she without taking any precautionary measures type-in the passwords at cafes, libraries and other public places. All the while, a stranger with malicious intentions might have sitting/standing just behind them and jotted down their Apple ID and passwords.
Sometimes, people keep notes on their phones with access keys to important folders, e-commerce accounts, also credit/debit can PIN details and unknowingly install third-party app with malware, which leak the information to the hackers.
These are just two such scenarios, where people let their guard down and later end up compromising personal sensitive data on their devices.
To improve the security of Apple iCloud account on iPhones, we have come up with four important measures, which will help user protect their devices from hackers.
Prerequisites:
Before you open an Apple account or iCloud account, take a glance around your surrounding and make sure that you are not being watched. If you are at a public place, go to a less crowded area, and then go ahead with opening the personal account.
Create a strong password:
For a strong access key, create a long set of random characters with mix of alphabet, numerical and special characters. Usually companies ask users to have minimum of 8 characters to create a password. But, we recommend our readers to have a minimum of 10 characters. If you want it to be much bigger, the more secured your password will be.
Note 1: Never use simple and predictable words such as comics book hero names, birthday, surname or continuous numerical series such as "password", "123456", "ClarkKent", "BruceWayne", "12121992", "Jackson" or combination of birthday and surname.
Note 2: Never keep the same password for multiple accounts. It's a common rookie mistake, which will cost you big time, especially if you occupy a big position in large corporate companies or a celebrity.
Use Password Managers:
Nowadays, with most people having multiple online accounts, it's very difficult to remember them all. And, to be secured, they create strong and long password and considering that jotting down access IDs on a piece of paper or note-pad is risky business.
To avoid the difficulty, some people keep the password short and end up getting hacked. Here's where Password Managers comes to the rescue. He/she can keep multiple user IDs and passwords secured in a single vault and all you have to remember is one password.
Having said that, there are a lot of Password Managers in the markets and this apparently creates confusion over which one to pick. Well, we have made it easy for you by listing the applications, which are rated to be top three in the industry. Among them, LastPass is touted number one rated Password Manager. It comes in free and premium with subscription, we urge our readers to for the later, as it offers more security for obvious reasons.
Other two are Dashlane 4 and LogMeOnce Password Management Suite Ultimate v5.2.
Turn on Two-Factor Authentication on Apple iCloud:
This is another method, where-in users themselves can activate on all Apple products to protect online storage data.
Once activated, user open an online account on newly purchased Apple device using a trusted device, which you pre-selected it during two-factor authentication security drill.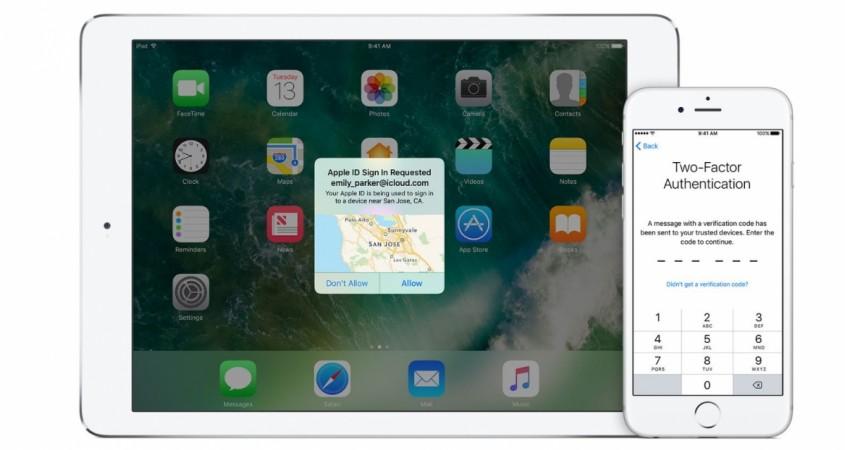 Here's how to activate Two-Factor authentication:
Step 1: Go to Settings > iCloud > tap your Apple ID.
Step 2: Tap Password & Security.
Step3: Tap Turn on Two-Factor Authentication.
[Note: Two-Factor Authentication is supported in iPhone, iPad, or iPod touch with iOS 9 or later version]
Back up your data on Mac/PC:
This will help you keep the phone data safe in your PC. It doesn't matter if your iCloud gets hacked or accidently delete them and lose everything.
Step 1: Connect you iPhone to PC/Mac.
Step 2: Turn on iTunes and go to top-left corner and just under the Play controls, there you will mobile icon and click it.
Step 3: Tap on the Summary and in the left column, under automatically back-up option, click This computer.
Once done, every time you plug your iPhone, all the data including contacts, photos and others in the PC.