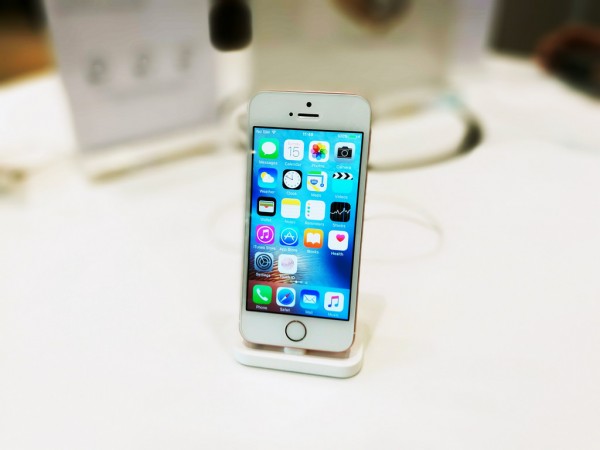 Almost all smartphone manufacturers are launching larger handsets these days, thinking consumer preference has shifted to devices with bigger screens. But challenging the growing trend, Apple's iPhone SE with a relatively smaller display, has topped all other smartphones in the latest American Customer Satisfaction Index (ACSI) data.
The iPhone SE, which features a 4-inch screen, received a customer satisfaction rating of 87 out of 100, followed by Samsung's 5.7-inch Galaxy S6 edge+ and the 5.5-inch iPhone 7 Plus, each scoring 86 points. The other 20 smartphones in the list, which mostly included different iPhone and Samsung Galaxy models, scored between 70 and 85, the ACSI data revealed.
"Over the past few years, the general trend for smartphones has been toward larger screens," ACSI Managing Director David VanAmburg, said in a statement, obtained by Mac Rumors. "But apparently, consumers were craving a new iteration of a smaller, less expensive phone as the iPhone SE – Apple's first update to a 4-inch phone since 2013 – comes in first in ACSI this year."
The new ASCI data is based on 36,194 customer interviews between May 2016 and April 2017. The surveyed data was then run through ACSI's "cause-and-effect econometric" model to assign a rating to users' comments and responses.
Here's the smartphones that made it to the ASCI list:
The iPhone SE, which was introduced in March 2016, is nothing but an upgraded iPhone 5s with improved specs such as a faster A9 chip and a 12-megapixel rear camera.
The smartphone is priced at as low as $399 in the US. In India, it costs Rs. 27,200 at brick-and-mortar shops while major e-commerce sites are selling the same 32GB model for just Rs. 21,000. Apple has started selling locally assembled iPhone SE models in India from this week.