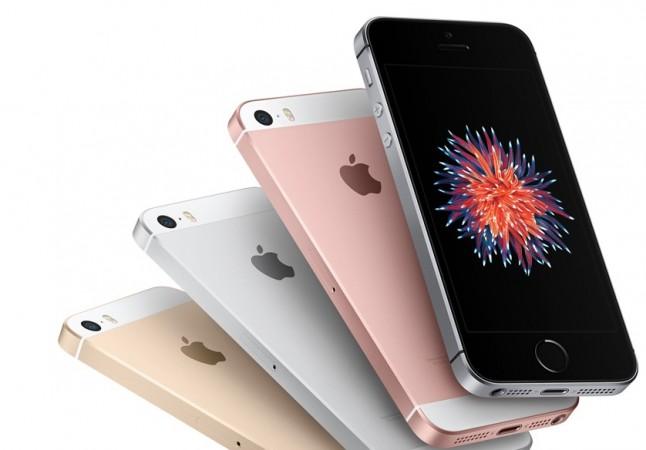 Taiwan-based Wistron Corp, the official supply partner of Apple which commenced trial assembling of Apple iPhone SE in Bengaluru earlier in the month, has finally completed phase one of the project.
"We are beginning initial production of a small number of iPhone SE in Bengaluru. iPhone SE is the most popular and powerful phone with a four-inch display in the world and we'll begin shipping to domestic customers this month," Apple told International Business Times, India.
Also read: Xiaomi leads Chinese domination in Indian smartphone market: IDC
Although Apple's request for concessions for making phones locally met with cold shoulders from the Indian government, the company has gone ahead with the iPhone's manufacturing.
Apple had asked for tax sops, which include custom duty exemption on procurement of components for assembling and repair units, capital equipment for a period of 15 years, alter FDI (Foreign Direct Investment) norms that require 30 percent domestic sourcing, to set up single-branded Apple retail stores and permission to sell refurbished iPhones in India.
Apple, after the government refused its proposal to sell re-furbished iPhones in India, had decided earlier this month to exclusively sell iPhone 5s and the iPhone SE online at reduced price of just Rs.15,000 and Rs. 20,000, respectively.
These recent development shows that Apple, which witnessed slowdown in smartphone sales in China, now considers Indian smartphone market as its next driver of iPhone sales. India is the fastest growing market, and is on the verge of beating the U.S. as the second biggest global smartphone market.
If things go as planned, Apple is expected to start producing iPhone 6s and the 6s Plus series at Wistron's Peenya plant in the west of Bengaluru. There is also a possibility of Apple exporting the made-in-India iPhones to other markets, provided it turns profitable in coming months.
However, it remains to be seen whether Apple further reduces the price of the locally-made iPhone SE, when it hits stores later this month. If this turns out to be true, Apple has a real chance of giving stiff challenge to popular Chinese mobile-makers like Xiaomi, Vivo and Oppo who are dominating the mid-range smartphone segment in the country.
Also read: Make in India impact: Nokia 6, 5, 3 will cost less in subcontinent; release details revealed
Watch this space for latest news on Apple products.
Also read: Make in India: Wistron to start Apple iPhone 6s, 6s Plus production at Bengaluru by May-end