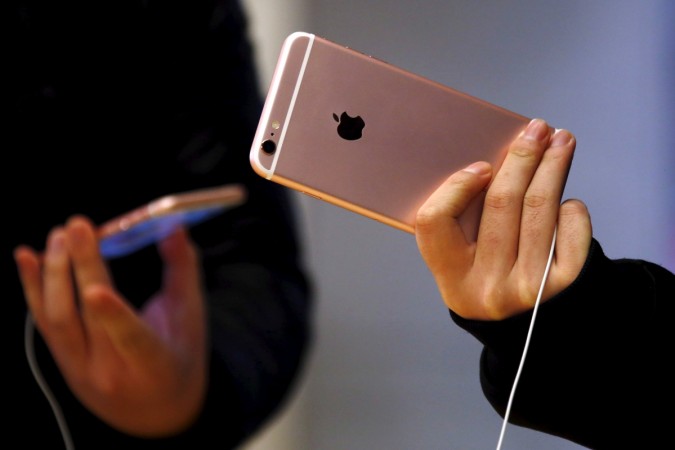 Apple is scheduled to announce the new line of iPhones for the year 2016 at the annual product launch event next week on Sept. 7.
2015 iPhone 6S series, despite boasting innovative 3D Touchy feature and other improvements over its predecessor, failed to enthuse critics and buyers.
Having learnt some hard lessons, The Cupertino-based firm is leaving no stone unturned to make the new iPhone 7 series a success.
We have sifted through multiple reports and have clubbed together a list of 7 probable key feature upgrades which are likely to make the cut in the upcoming Apple iPhone 7 and 7 Plus models.
Design:
Numerous leaked images have indicated that the iPhone 7 features trademark curved corners, similar to what found in previous generation Apple iPhones, but with redesigned antenna lines on the top and the bottom. It is also shown to having Type-C port, while 3.5mm audio jack has been ditched.
The 5.5-inch iPhone 7 Plus is expected to have a dual-camera module at the top left corner, while the 4.7-inch iPhone 7 is said to feature single circular snapper with LED flash.
As far as display is concerned, the smaller iPhone 7 will have 750×1334p resolutions. On the other hand, the phablet version is said to come with full HD display (1920x1080p) screen.
Both the models are said to come in five colour options -- Deep Blue, Gold, Rose Gold, Space Gray and Silver.
Build quality:
The 2015 iPhone 6s series phones were covered with high-grade anodised Aluminium 7000-based shell. This year, too, the upcoming Apple iPhone 7(and Plus) are certain to come with more powerful and durable metal.
The sighting of iPhone 7 series with Type-C port has led many to believe that the 2016-series devices will have water-proof features like seen in Samsung Galaxy S7 and Note7.
They are believed to come with IPX7 rating, which enables to survive five-feet underwater for 30 minutes.
Processor and RAM:
Multiple reports have indicated the 4.7-inch screen feature Apple A10 CPU, which can clock close to 2.4GHz speed, backed by M10 co-processor and 2GB RAM.
The iPhone 7 Plus too will have same CPU and co-processor, but Apple has reportedly incorporated 3GB LPDDR4 RAM to market the phablet as a top-end device series.
Storage:
For several years now, tech pundits and Android fans have been ridiculing Apple for selling 16GB-based iPhones, which offers very little space for storing media contents and files, as the device's iOS gobbles up more than 50-percent storage. Well, this year the company would be ditching 16GB and introduce 32GB as the base variant along with 64GB and 128GB models.
Camera:
Besides the processor, camera hardware is expected to have major upgrade in iPhone 7 series. They are said to have bigger lens and wider aperture size to get good quality pictures under low-light conditions.
The 4.7-inch iPhone 7 is reportedly coming with 12MP primary camera with 1/2.6-inch sensor, F/1.9 aperture and 1:3 microns pixels, whereas the iPhone 7 Plus is said to boast two 12MP cameras on the back with 1/3-inch sensor and F/1.9 aperture.
Both the devices are expected to have 5MP front-snapper.
Battery:
It is believed that the iPhone 7 and iPhone 7 Plus would come with 1,960mAh and 2,190mAh batteries, respectively.
Apple iPhone 7 - Value-added feature:
Force Touch:
The soon-to-be launched iPhone is expected to house an advanced home button. Earlier models used to have clickable finger-print sensor. Now it has come to light that the device will have touch-sensitive home button with bio-metric sensor and come with Force touch feature.
For the uninitiated, the Force touch trackpad was used on Apple Watch and recently released Macs. When the user initiates Force click by pressing on the trackpad, it opens up functions of the applications many apps and system features on the Mac. For instance, if the user Force click on an address option on any of their contact lists, it gives a Maps preview of that location.
Force Touch is powered by the Taptic Engine, a tiny motorized actuator that provides haptic feedback – subtle tactile sensations, such as vibration, which are detected by sense of touch.