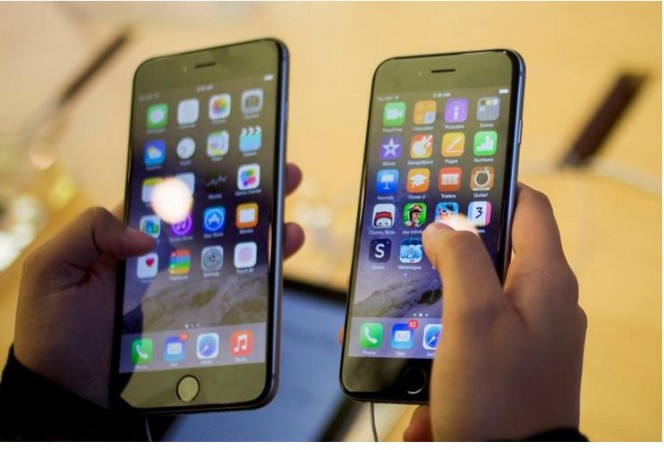 The camera details of the soon-to-be released iPhone 6S series have surfaced online, revealing that Apple has bumped up the megapixel count as well as some additional features have been added to enhance the selfie-taking experience.
KGI Securities analyst Ming-Chi Kuo, who is popularly known for his accurate prediction of iPhone features, is back with a few more details just days ahead of the Apple event. While speaking to his market clients, he claimed that Apple has incorporated a 5mp FaceTime camera, huge upgrade over its predecessor that features a 1.2mp snapper at the front.
Previously, it was reported that Apple would use just selfie software that would make the phone's screen turn white so that the display projects bright light on the face when the user takes a selfie. If the company really makes these changes in the camera hardware, in addition to new software, the photography experience in iPhone will be on par with flagships like Samsung's Galaxy S6 series, which is currently the top camera phone in the market.
He further affirmed that Apple is not ditching 16GB storage as the base variant this year. Many believed that the company would have done away with the 16GB option in the iPhone 6 series in 2014 itself. Tech critics opined that 16GB is very low as more than half the storage capacity is occupied by the Operating System and apps, leaving very little for storing personal data like music, video and photos. Most of the rivals have already started using 32GB as the base model and the ones with 16GB usually have microSD card as expansion option.
Also read: Apple iPhone 6S Release Imminent: Expected Five Key Feature Upgrades Over Predecessor iPhone 6 (2014)
It has been learnt that Apple will introduce a new colour, rose-gold, and the 4.7-inch iPhone 6S and its phablet variant, 5.5-inch iPhone 6S Plus, would come in 16GB, 64GB and 128GB storage models, reported MacRumors.
Both the upcoming new iPhones are said to come with identical hardware such as more durable 7000 series Aluminum casing, Apple's proprietary A9 SoC (System on Chip) and 2GB RAM.
Also read: Confirmed: Apple to Host Launch Event Next Month; Big Venue Hints at Surprise Announcement Along with iPhone 6S Series
Apple is confirmed to host the annual device launch on 9 September. The company has chosen 'Bill Graham Civic Auditorium' in San Francisco, which has seating capacity of more 7000, hinting the Cupertino-based firm has some very big announcements to make next month.