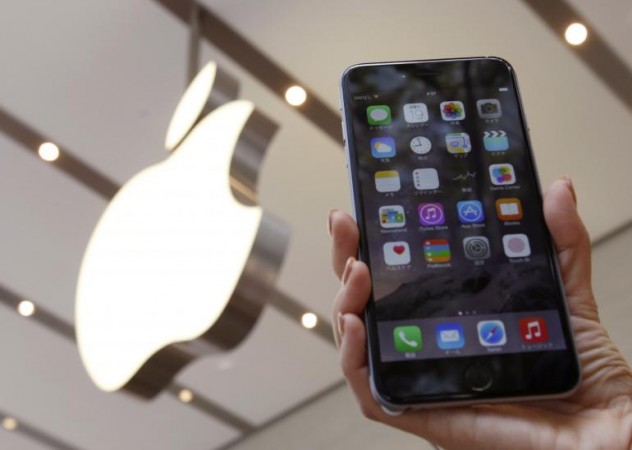 American technology giant Apple will be hosting an annual launch event on 9 September. Though the company has not revealed the significance of the event, we believe Apple Inc, in all probability, will unveil its 2015 series flagships dubbed as iPhone 6S and iPhone 6S Plus next week.
To provide a better perspective on the upcoming devices, we have leafed through multiple reliable sources to list five key feature upgrades.
Stronger casing:
In 2014, both iPhone 6 and 6 Plus had received rave reviews. Consumers were in awe of the devices' sleek design and big screen. But, Apple had to face embarrassment over iPhone 'bend-gate' fiasco. Some early adopters of iPhone 6 series complained that their devices got bent when kept in pants pockets. Though the problem was limited to a few phones, since Apple sold millions of iPhones across the globe, it did dent the company's image.
Having learnt from the predecessor, Apple is leaving no stone unturned to make the new iPhone 6S sturdier, capable of withstanding accidental drops and also 'bending pressure'.
It is learnt that Apple will incorporate airplane-grade 7000 series Aluminium for iPhone 6S casing.
Faster and Efficient Processor:
In 2014, iPhone 6 series shipped with 20-nanometer class based second-generation 64-bit Apple's proprietary A8 processor, which had 25 percent to 50 percent faster processing and graphics power compared to iPhone 5S. It also came with 2nd generation M8 co-processor to take certain percentage of load off the main CPU.
This year, Apple A9 is expected to offer a huge performance jump over its predecessor. It is expected to come with either 16 or 14-nanometer based FinFET manufactured chipset inside, reported 9to5Mac. Thus, A9 is expected to be 20 to 30 percent more efficient compared to A8.
RAM capacity:
To help optimise the powerful Apple A9 processor, Apple is said to pump up the RAM to 2GB, double the capacity compared to iPhone 6's physical memory. It will be further boosted by the new iOS 9 operating system.
Camera:
2013 models of both iPhone 6 and 6S came with a modest 8mp camera, compared to the ones in Sony Xperia and Samsung Galaxy S series. But the company's software gave enriching photography experience. It is still considered to be almost on par with the industry's best camera-phone, Galaxy S6 (& S6 Edge).
Now, reports suggest that Apple will incorporate a 12mp camera with 4K resolution video recording feature in the upcoming iPhone 6S series.
Read more: Apple iPhone 6S Video Leaked Online Ahead of Launch; Enhanced Face-Time Camera, Force-Touch Components Revealed
That's not all. Recently leaked iPhone 6S pictures have indicated that the company will upgrade the face-time camera as well. The enlarged camera module circumference on the front-side promises wide-angle selfie-taking ability.
Force-Touch:
The feature is going to add more value to the iOS interface. Force-Touch is a technology that senses the difference between a tap and a press, providing a new way to quickly and easily access controls within apps, like we see in Apple Watch.
Other Apple Watch features that are expected to come to iPhone 6S are the state-of-the-art Taptic Engine and a built-in speaker that together discreetly enable an entirely new vocabulary of alerts and notifications you can both hear and feel. This will be very useful for the vision-impaired.
[Note: In the Apple Watch, the company has custom-designed its own S1 SiP (System in Package) to miniaturise an entire computer architecture onto a single chip.]
Also read: Confirmed: Apple to Host Launch Event Next Month; Big Venue Hints at Surprise Announcement Along with iPhone 6S Series
Apple has chosen 'Bill Graham Civic Auditorium' in San Francisco, which has a seating capacity of more 7,000, for the event.