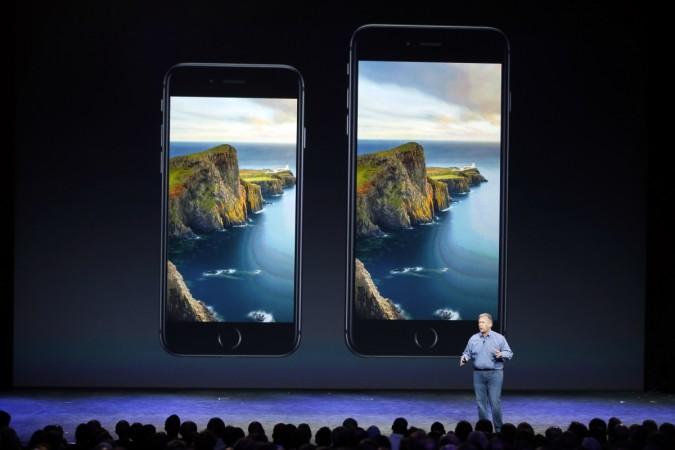 After tasting tremendous success with big-screen iPhone 6 series, Apple is reportedly planning to add a smaller version for the next year's smartphone line-up.
Timothy Arcuri, a market analyst (Cowen and Company), in a note to clients has predicted that Apple will launch another smartphone – an ' iPhone 6S Mini' model along with two iPhone 6 series successors – a 4.7-inch iPhone 6S and a 5.5-inch iPhone 6S Plus next year, reported Apple Insider.
He claims that iPhone 6S Mini will house specifications seen in iPhone 5S, but the exterior design will be in line with the new iPhone models, which boast of a slim and curvier body.
This revelation comes close on the heels of reports of Apple planning to pull the plug on the two-year-old iPhone 5C production in 2015, owing to lack-luster demand in the market.
Public reaction has been dull ever since its launch in 2013 along with Apple iPhone 5S. Though there is no official figure, the latter, despite being more expensive, outsold the plastic model in almost all corners of the world, market analysts believe.
Later, the report was followed up by another speculation that the Cupertino-based firm was pondering over an idea to attract female users with a smaller phone which will help people with small palms to operate the phone with one hand.
Chinese media house Feng.com (via G4Games) citing supply chain sources reported that Apple 2015 iPhone series line-up will include a 4.0-inch model slated for launch in the second half of 2015.
So considering recent reports, Apple might add a new phone to its portfolio next year. Many believe that the American company is following the footsteps of its arch-rival Samsung to offer multiple options at different price-ranges.
Before the launch of iPhone 6, Apple was under pressure over the decline of company stock prices, caused by uncertainty over it future prospects. Despite earning profits from iPhone 5S sales, company's investors were anxious over Samsung's aggressive growth, which was eating into Apple's smartphone market share in 2013.
Many market analysts opined that it was time for the Cupertino company to bring out the bring-screen phablets in its iPhone line-up, if Apple has any chance of giving a stiff challenge to Samsung.
In 2014, Apple expectedly launched the company's first-ever phablet 5.5-inch iPhone 6 Plus along with 4.7-inch normal iPhone 6 model. This resulted in Apple's record-breaking revenue earnings beating Wall Street analysts and the company's very own expectations.
Now, if the rumors of iPhone 6S Mini turn out to be true, this will be a bad news for Samsung which is currently under duress due to the fading of Galaxy S series' appeal to the global consumers.
[Read more: Samsung Galaxy S6 aka Project Zero Roundup: Expected Release Date, Specifications Details]
As of now, Apple is yet to respond to the rumours of iPhone 6S Mini doing the rounds on the internet. Until the company clears the air, this report will remain based on speculations only.