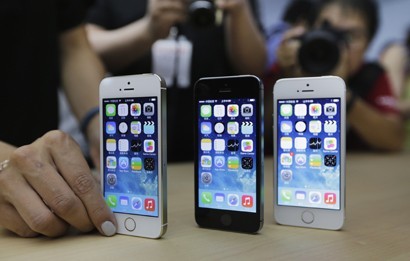 The much awaited Apple iPhone 6 smartphones are reported to go for mass production later this month, says the new report.
A Taiwan based media house, Economic Daily News (without citing any source) has claimed that Apple's supply partner Foxconn would begin the mass production of 4.6-inch iPhone 6 variant next week, whereas the big 5.5-inch model production is said to start in August.
Though there is no proof to validate the authenticity of this report, it is in line with the previous reports. Citing supply chain sources, Reuters (in April) had claimed that Apple was facing difficulties in mass production of in-cell technology based touch-screens, so Cupertino company advised its supply partners to go for 4.7-inch iPhone 6 model alone and reportedly pushed the 5.5-inch model screen manufacturing to several months.
If the popular market analyst, Ming-chi Kuo, KGI Securities is to be believed, we may have to wait until next year to see the phablet version of the iPhone 6. He too re-iterated that Apple's supply partners are having a tough time producing advanced in-cell touch panel as well as newly designed iPhone 6 metal-casing, and the problem seems to be even worse for the bigger 5.5-inch model.
This complication has apparently forced Apple to push the launch of the big-screen iPhone 6 model (aka iPhablet) to 2015, said the note released by Ming-chi Kuo to his investor partners (now available with Apple Insider).
Rumored Specifications of Apple iPhone 6 and iPhablet
Model

Apple iPhone 6

Apple iPhablet

Display

4.7-inch/4.8-inch screen with full HD (1920x1080p) resolution

Pixel density: 440 ppi (pixels per inch)

5.5-inch retina IGZO display with 2272x1280p resolution

Pixel density: 510 ppi

OS

Apple iOS v8.0

Apple iOS v8.0

Processor

64-bit A8 chipset

64-bit A8 chipset

RAM

1GB

1GB

Storage

16GB/32GB/64GB/128GB

16GB/32GB/64GB/128GB

Camera

Main: 8.0-megapixel camera

Front: 3.2-megapixel

Main: 8.0-megapixel camera

Front: 3.2-megapixel

Battery

1,800 mAh

1,800 mAh

Network

4G-LTE

4G-LTE

Add-ons

Wi-Fi, Bluetooth, NFC

Wi-Fi, Bluetooth, NFC