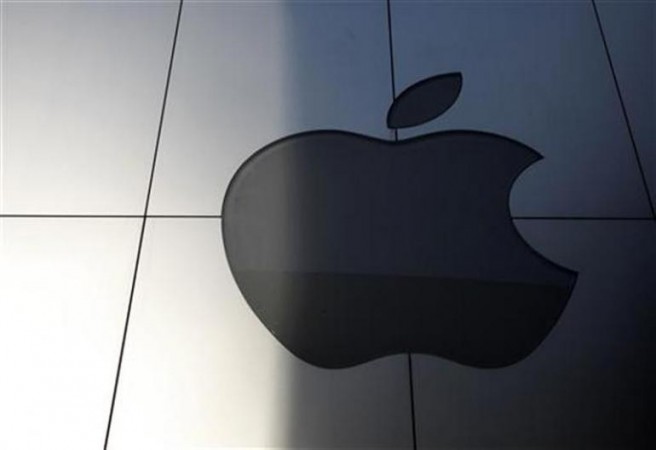 Price details of the yet-to-be released Apple iPhone 6 series smartphones have reportedly surfaced online ahead of the 9 September launch event.
A leaked Apple promotional flyer twirling in Hong Kong (now available with TK Tech News) has revealed that the upcoming iPhone 6 series smartphones' prices would be equivalent to a MacBook.
Apple iPhone 6 (4.7-inch) 16GB, 32GB and 64GB models would cost HKD 6,663 (around $860/€660/₹51,800), HKD 7,671(around $990/€761/₹59,600) and HKD 8,679 (around $1,120/€860/₹67,450), respectively, according to the listing.
On the other hand, the 5.5-inch iPhone 6L – 16GB, 32GB and 63GB variants would come with a whopping price-tag of HKD 7,923 (around $1,022/€785/₹61,560), HKD 8,931(around $1,152/€885/₹69,400) and HKD 9,687 (around $1,250/€960/₹75,260), respectively.
Though the prices listed are too expensive and there is no credible proof to validate the report, it's still believable because all the previous iPhone devices used to be priced in these ranges and to consider the fact that this time, display sizes of iPhone models have been increased, the price-tag of the devices seem to fit the bill.
Local public have evinced huge interest in the upcoming iPhone 6. Despite not knowing the actual price of the devices, more than 56,000 prospective consumers (China Mobile subscribers) have registered for buying Apple's new iPhones and the number is still swelling, according to a report (courtesy, Tech Sina) from China.
As of now, Apple is yet to respond to the leaked flyer twirling the Internet. Until the company clears the air over the speculations, this report will remain as pure speculations only.
[Also read: Apple iPhone 6 Roundup: Expected Release Date, Price, Specifications Details]
Both iPhone 6 (4.7-inch) and iPhone 6L (aka iPhone Air) are expected to ship with the new-generation 64-bit architecture Apple A8 processor, 1GB RAM, Touch ID finger-print sensor, 8.0-megapixel camera with f2.2 aperture (with the possibility of featuring OIS: Optical Image Stabilizations), NFC, and slightly larger battery (50-70% more watts power to feed energy sapping iPhone 6L's large screen).
Rumoured Specifications of Apple iPhone 6 and iPhone 6L
Model
Apple iPhone 6
Apple iPhone 6L
Display
4.7-inch/4.8-inch screen with full HD (1920x1080p) resolution (with in-cell LCD technology)Pixel density: 440 ppi (pixels per inch)
5.5-inch retina IGZO display with 2272x1280p resolutionPixel density: 510 ppi
OS
Apple iOS v8.0
Apple iOS v8.0
Processor
64-bit A8 chipset
64-bit A8 chipset
RAM
1GB
1GB
Storage
16GB/32GB/64GB/128GB
16GB/32GB/64GB/128GB
Camera
Main: 8.0-megapixel camera with true tone flash

Front: 3.2-megapixel

Main: 8.0-megapixel camera with true-tone flash

Front: 3.2-megapixel

Battery
1,800 mAh
1,800 mAh
Network
4G-LTE
4G-LTE
Add-ons
Finger-print sensor, Wi-Fi, Bluetooth, NFC
Finger-print sensor, Wi-Fi, Bluetooth, NFC
Dimensions
138.0 x 66.0 x 6.9 mm
158.0 x 78.0 x 7.1 mm
Prices (in HKD)
16GB: 6,663 (around $860/€660/₹51,800);32GB: 7,671(around $990/€761/₹59,600);64GB: 8,679(around $1,120/€860/₹67,450);
16GB: 7,923(around $1,022/€785/₹61,560);32GB: 8,931(around $1,152/€885/₹69,400);64GB: 9,687(around $1,250/€960/₹75,260);