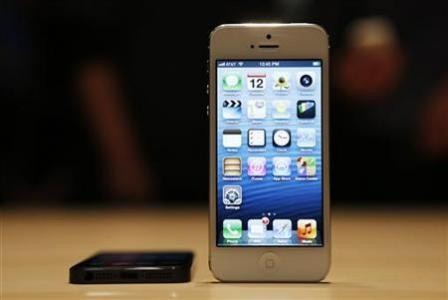 Apple has struck an emotional chord in iPhone users again with its latest iPhone 5 TV commercial. The advertisement 'Music Every Day' is the second in the series that was launched last month.
Like the previous spot titled 'Photos Every Day', the new one called 'Music Every Day' shows iPhone owners submerged in the world of music while going about their daily activities. The one-minute commercial, which was launched in YouTube on Thursday, depicts the iPhone as a companion for people on the go.
A moving piano piece accompanying the series of clippings tugs at the heartstrings and adds to the spot's emotional appeal. People grooving to iPhone in school, home, clubs, while travelling, working out and more portrays the device as the best suited in every milieu.
The ad is a stylistic departure from the company's earlier upbeat ads, with its rather downbeat-to-the-point of being-sombre score.
The ads tagline "Everyday, more people enjoy their music on the iPhone than any other phone" echoes its previous ad's tag "Everyday, more photos are taken with the iPhone, than any other camera". While the quote refers to the statistics from Flickr, it is not clear where the currents statistics on the music front comes from, especially since Samsung sells more smartphones than Apple.
Despite the belief that there are more number of Samsung users, Apple claimed that its iTunes music store sold around 25 billion songs till February.
Meanwhile, here is a video of Apple's new advertisement of its iPhone 5: