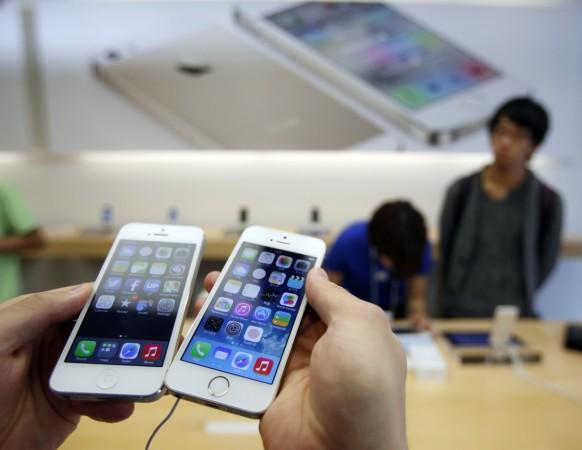 Apple has officially stalled the iOS 9.3 roll-out process for the iPhone 5S, iPad Air and their older models, after early users of the update complained about the trouble they were facing while activating the lock screen of their devices. The company had released the latest iOS 9.3 to all the eligible iPhones, iPods and iPads March 21. However, complaints started pouring in within hours of the launch of the roll-out process.
The issue was reported only in select device series — the iPhone 5S, iPad Air and their earlier models. Some Apple device users with technical knowledge advised aggrieved owners on Apple support pages to restore their devices back to the older iOS v9.2.1.
Taking note of the issue, Apple has now promised to release new iOS 9.3 update with a software patch to fix the issue in the coming days. Users will have to provide the Apple ID and password details in order to complete the iOS 9.3 installation, failing which the device's screen will get locked and render it unusable.
Since most device owners may have forgotten their Apple ID details, the company, in a bid to help users enter their correct Apple ID details, has provided some instructions on the Apple support page:
1. Sign in to iCloud.com from the computer. [Users can get information on how to recover Apple ID (HERE) or check on how to reset your Apple ID password (HERE)].
2. Open Settings and scroll to the My Devices section.
3. Confirm that the device is listed in the My Devices section. If you don't see it listed, check all your accounts.
If you still need help, try these steps on iTunes from a computer:
1. Connect the iPhone, iPad, or iPod touch to the computer.
2. Open iTunes. Make sure the PC has the latest version of iTunes.
3. Select your device. You should see the Activate [your device] screen in iTunes.
4. Enter your Apple ID and password and click Continue.
Or try to sign in to iCloud, so you can remove Activation Lock:
1. Turn off your device or take it offline.
2. Sign in to iCloud.com with your Apple ID and password.
3. Open Find My iPhone.
4. Select All Devices, then select your device.
5. Click Remove from Account. If you still see a map in the device detail view, select All Devices again, click 'X' next to your device, then click Remove.
6. After you set up the device successfully, make sure that you sign in to iCloud again.
For more information, contact Apple support team [HERE].