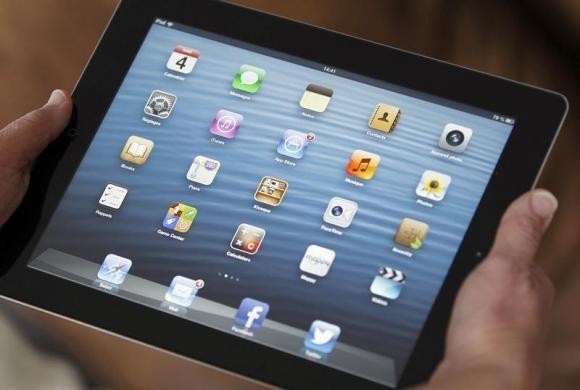 Apple on Monday released an incremental update iOS 9.3.2 to iPhones, iPods and iPads.
Depending on the type of the device, the new update's size ranges between 50MB and 100MB and those who previously had developer version on their Apple devices get the whole iOS v9.3.2 package of 1.4GB.
The new iOS 9.3.2 update brings performance tweaks and also fixes the Bluetooth audio bug in iPhone SE. But, it also comes with a nasty surprise, in particular to 9.7-inch iPad Pro series.
Numerous reports have emerged online that the new iOS firmware is bricking the newly-launched 9.7-inch iPad Pro. Some owners on Twitter have complained that after upgrading their device to the latest update and reboot, they are getting "error 56" as a message pops up telling users to connect the device to iTunes.
But, it apparently doesn't help as it returns to the same state after the reboot. Multiple reboot process has also not helped restore the device to the normal mode.
As per Apple Support page, "error 56" is related to hardware issue. But, many are not ready to buy that argument, as this error message comes after upgrading to iOS 9.3.2.
Many have taken to Twitter to vent their anger over bricking of the 9.7-inch iPad Pro.
Here are some reactions from iPad Pro owners on Apple Support's Twitter handle:
"Ok @AppleSupport getting "Error 56" after Apple's OTA update on my iPad Pro (9.7-inch); unable to restore via updated iTunes, OS X. Ideas?," Paul Ennis (@ennislaw) said on Twitter.
"Well, my 9.7 inch iPad Pro just got bricked by iOS 9.3.2. @AppleSupport working on this? #bricked #apple #ipadpro #ios932," Chris Hughes ‏(@Locnar) said on Twitter.
As of now, Apple has not responded to the media with regard to "error 56" freezing bug in iOS 9.3.2 update for 9.7-inch iPad Pro. Until the company releases the software patch, iPad Pro owners are advised to refrain from upgrading to the new software.
Since it is affecting only the 9.7-inch iPad Pro, other iPhones, iPods and iPad (released before 2016) device owners can go ahead with upgrading to the new iOS firmware.