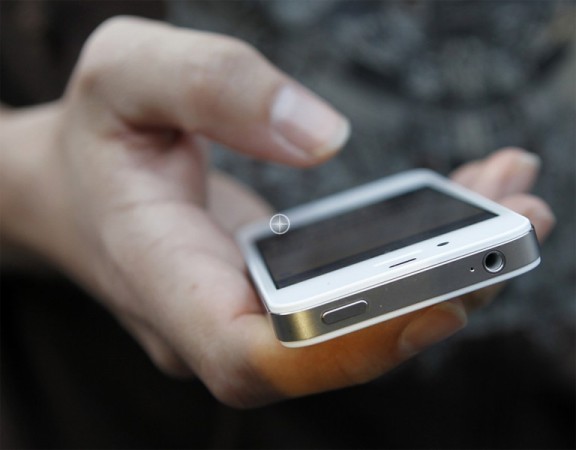 Since Apple iOS 8's introduction last September, one of the biggest iOS updates from the company has been subjected to some major criticisms over a few of its features and some fixes it might have needed. However, Apple was aware of all the problems and released its newest iOS 8.2 update recently.
Apple's latest iOS 8.2 (build number 12D508) was launched for iPhones, iPads and iPod touches, and although the update, from a distance, might not seem that big a deal, there are a lot of hidden upgrades in this update that make it very interesting and useful for all those owning iDevices.
While the support for Apple Watch is one of the main features of this new update, the rest of it brings a better health app, enhanced stability to the overall experience, alongside bug fixes and security updates. Here's a list of the changes, fixes and new features in the update.
NOTE: iOS 8.2 has been made available for every device that's already running iOS 8, including: iPhone 4s, iPhone 5, iPhone 5c, iPhone 5s, iPhone 6, iPhone 6 Plus, iPad 2, iPad 3, iPad 4, iPad Air, iPad Air 2, iPad mini, iPad mini Retina, iPad mini 3 and the iPod touch 5th generation.
iOS 8.2 Update: Stability Augmentations for iPhones
As far as maintaining your phone's overall stability and improving upon the old architecture is concerned, Apple divided the stability enhancement side of the update into five distinct parts: Increased stability for Mail, Improved stability for Flyover in Maps, Improved stability for Music, Improved VoiceOver Reliability and Improved connectivity for 'Made for iPhone' Hearing Aids. This multi-faceted upgrade to the iPhone's stability will be welcomed by all those who have suffered from apps crashing or refusing to work.
iOS 8.2 Update: Improved Health App
Aside most of the issues addressed by the new update, it also bring one of the major support upgrade for the Apple Health App, shipped first with iOS 8. The app is now way more stable than before and fixes a number of issues including: Adding the ability to select the unit of measurement for distance, body temperature, height, weight and blood glucose, fixing units for vitamins and minerals, Adding a privacy setting that allows turning off tracking of steps, distance and flights climbed, addressing an issue that may have prevented users from adding a photo in Medical ID, and more.
iOS 8.2 Update: Security Fixes
To be perfectly precise, there are as many as six specific security fixes in this new iOS 8.2 update that aims at making the iPhone more secure. Users should also note that the latest changes impact the iOS 8.2 jailbreak majorly. With the update, Apple has now fixed an error that let a remote attacker force a restart, apart from fixing an issue that let an attacker with a private network position execute arbitrary code. There's another fix that focuses on an app that has the ability to execute code with system privileges and also an issue that let a dangerous app create folders in trusted locations. Lastly, the iOS 8.2 update fixes an issue that allowed, "A person with physical access to the device may be able to see the home screen of the device even if the device is not activated."
iOS 8.2 Update: Support for Apple Watch
While there's still some time left before the Apple Watch finally in store shelves on 24 April, users can already download the iOS 8.2 update to add support for the Watch on their iPhones. The update installs the Apple Watch app on the iPhones and users can eventually use it to pair to the Apple Watch. The new Apple Watch app can be used to pair and sync with iPhone, and to customise watch settings, aside the new Activity app that can be used for viewing fitness data and achievements from Apple Watch (appears when Apple Watch is paired).
iOS 8.2 Update: Multiple Bug Fixes
Although you cannot see them openly (as other updated for Watch and Health app), there are a number of bug fixes that Apple has introduced with the new iOS 8.2. And as far as the fixes are concerned, there's one that fixes an issue in Maps that prevented navigating to some favourite locations. Another one resolves an issue where some music or playlists didn't sync from iTunes to the Music app. Other similar fixes include: Fixing a timezone issue where Calendar events appear in GMT, fixing an issue where deleted audiobooks sometimes remained on device, fixing an issue where replica iTunes purchased content could prevent iCloud restore from completing, and more.
For a more detailed list of changes made via the iOS 8.2, head over to Apple's website.