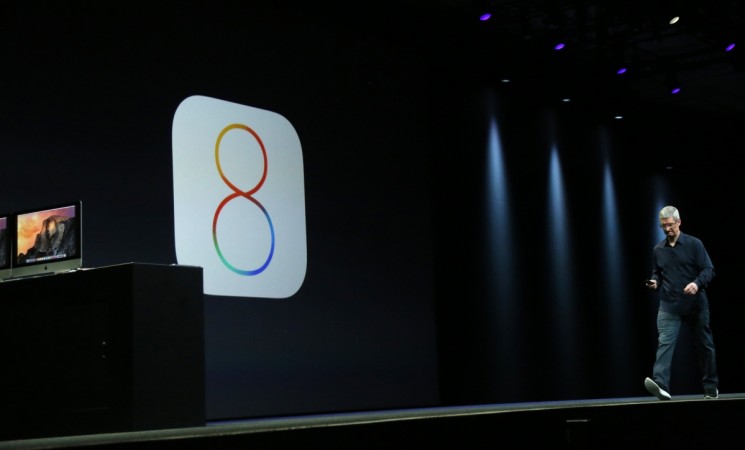 Apple fans were finally treated with the official launch of Apple Watch and the ultra-sleek MacBook Pro during Monday's event, but that's not all.
Users of Apple's iPhones, iPads and iPod Touch devices were given a significant OS upgrade with the release of iOS 8.2 over-the-air. This is an important update to all iDevice owners as it brings slew of improvements and bug fixes to make your overall experience richer. Most notable changes are seen in Apple's Health app, Apple Watch compatibility among other important bug fixes.
The latest iOS 8.2 update can be installed on your iPhones and iPads using the traditional route. Navigate into phone's Settings > General > Software Update. Ensure your device is connected to a Wi-Fi network. Users can also download the update through iTunes, if you'd prefer the alternate way. All iPhone models including iPhone 6, iPhone 6 Plus, iPhone 5s, iPhone 5c, iPhone 5, iPhone 4s and iPad models such as iPad Air 2, iPad mini 3, iPad Air, iPad mini 2, fourth-gen iPad, iPad mini, third-gen iPad, and iPad 2 are suitable for iOS 8.2 changes. If you have a fifth-generation iPod touch, you can still go ahead with the software change, BGR reported.
According to the publication, which recorded the entire iOS 8.2 change-log, the update increases stability of Mail, flyover in Maps and Music. If you are planning to get the Apple Watch, the Health App improvements will accurately monitor every step you take. The update includes a new option in the Health App to select different units for measurements for body temperature, weight, height, glucose and distance.
After downloading iOS 8.2, users will also witness that several bugs have been crushed that caused errors in Maps, iCloud, Music, Siri Eyes Free, Bluetooth calling, Calendar and more. (See the entire change-log at BGR)