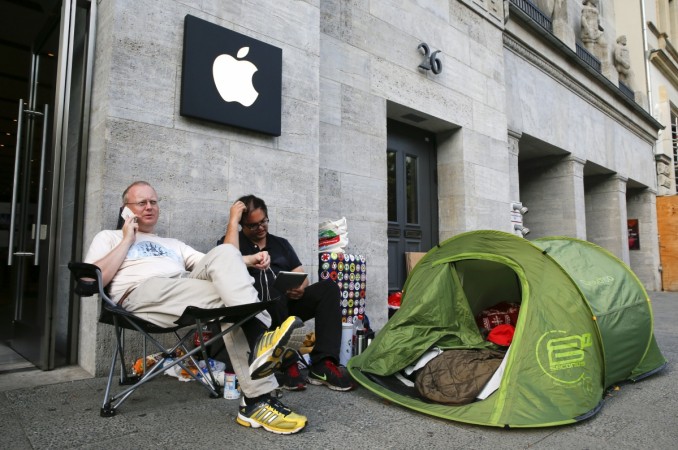 American technology major Apple has initiated iSight camera replacement service for select iPhone 6 Plus devices across the globe.
It has been learnt that some of the Apple iPhone 6 Plus smartphones sold between September 2014 and January 2015 had faulty iSight camera. This defect reportedly resulted in producing blurry images when taken from the rear-side snapper.
Also read: Apple Recalls Beats Pill XL Speakers Citing Battery Overheating Issue [Here's How to Get Cash Refund]
Taking cognisance of the issue, Apple has asked their loyal iPhone 6 Plus patrons to visit the company's authorised service centers to get the iSight camera replaced for free. The company is limiting the free repair to original country of purchase, meaning the owners who bought iPhone 6 Plus in Hong Kong or any other region will not be able to avail the replacement service in India or vice versa.
Here's How to Check your Apple iPhone 6 Plus is Eligible or not:
Step 1: Before you to head to Apple service centers, consumers are advised to check whether their iPhone 6 Plus is eligible or not by submitting the device's IMEI (International Mobile Equipment Identity) number on Apple website [HERE]
Step 2: The users can find 15-digit IMEI number engraved on the back of the device (at the bottom). We can also retrieve the IMEI right on the phone's display by dialing '*#06#'. [More Information, HERE]
Step 3: If your device is found to be eligible for the camera replacement, you are advised to first back the phone's data on iTunes/iCloud and head to the service center.
[Note: Users are also advised that if the device has any physical damage like crack around the rear-side camera's vicinity, Apple will charge fee for the repair.]