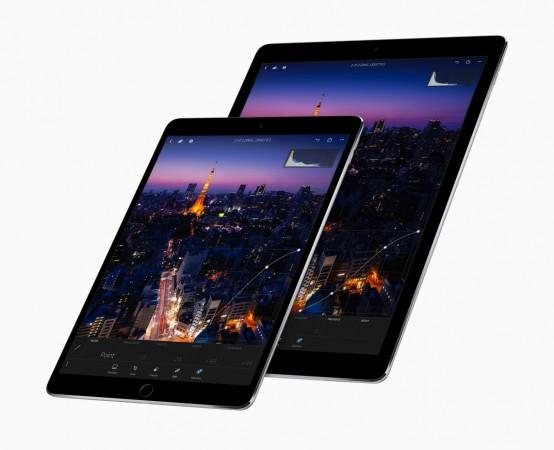 Indian arm of technology major Apple has finally updated the company's official product page with local price details of the new iPad Pro, MacBooks and iMacs, which were unveiled at World Wide Developers Conference (WWDC) 2017 at San Jose on June 5.
The new 2017-series Apple iPad Pro (12.9-inch) price ranges from Rs. 65,900 to a whopping Rs. 1,00,900, whereas the generic iPad (10.5-inch) costs between Rs. 52,900 and Rs. 87,900.
As far as the new iMacs are concerned, they start from Rs. 90,900 and go up to Rs. 1,48,900. The new Apple MacBook and the MacBook Pro series are in the price range between Rs. 1,09,000 and Rs. 2,05,900. [Complete cost details of specific models below]
For those unaware, the new 12.9-inch iPad Pro and the generic 10.5-inch iPad come with almost same features except screen sizes. Both the devices boast a slim body profile and are made of high-grade aluminium cover on the back. They feature Apple A10X Fusion CPU with M10 co-processor, 12MP camera with optical image stabilisation, a 7MP FaceTime HD camera on the front and offer decent battery life with around 10 hours of video playback capability.
The 2017-series generic MacBook comes with a 12.0-inch LED-backlit Retina display, dual-core Intel Core m3/Core i5, up tp 10 hours battery life, 512GB SDD and Force Touch keypad.
The 13.3-inch MacBook Pro features Intel Core i5, close to 10 hours of battery life, 256GB SDD storage options and Force Touch trackpad and the top-end offers additional Touch Bar and Touch ID features.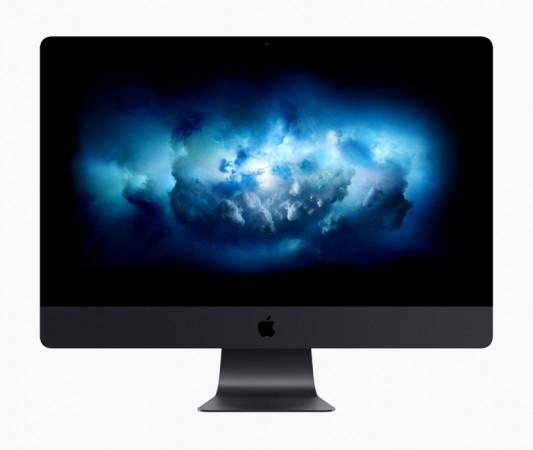 Whereas the new Apple iMac series comes in two models-- 21.5-inch and 27.7-inch (5K resolution)—screen sizes. The former is offered in two sub-variants—one, having dual-core Intel Core i5 with normal backlit display and another with 4K Retina display and 3.4GHz Intel Core i5 quad-core.
On the other hand, 27.5-inch iMac comes with 5K display, 3.8GHz Intel Core i5 and 2TB Flash drive. However, there is no word on whether Apple has any plans to launch ultra high-end 27.5-inch iMac Pro ($4,999: roughly Rs. 3,22,113) in India.
Watch this space for latest news on Apple products.
Complete price details of Apple's 2017-series iPad Pro (12.9-inch) and iPad (10.5-inch):
Models
Wi-Fi only
Wi-Fi + Cellular
iPad Pro 12.9 (2017)
64GB
Rs. 65,900
64GB
Rs. 76,900
256GB
Rs. 73,900
256GB
Rs. 84,900
512GB
Rs. 89,900
512GB
Rs.1,00,900
iPad 10.5 (2017)
64GB
Rs.52,900
64GB
Rs. 63,900
256GB
Rs.60,900
256GB
Rs. 71,900
512GB
Rs.76,900
512GB
Rs.87,900
Complete price details of Apple's 2017-series MacBook, MacBook Pro and iMac series:
Models
Price starts at
12.0-inch MacBook (2017)
Rs.1,09,900
13.3-inch MacBook Pro (2017)
Rs.1,09,900
13.3-inch MacBook Pro (2017)with Touch bar
Rs.1,54,900
15.4-inch MacBook Pro (2017)with Touch bar
Rs.2,05,900
21.5-inch iMac (2017)with 4K display, 2.3GHz dual-core Intel Core i5processor+ Turbo Boost up to 3.6GHz
Rs.90,900
21.5-inch iMac (2017)with 4K display, 3.0GHz or 3.4GHz quad-core Intel Core i5 processor +Turbo Boost up to 3.8GHz
Rs. 107,900
27.5-inch iMac (2017)with 5K display, 3.4GHz, 3.5GHz or 3.8GHz quad-core Intel Core i5 processor
Turbo Boost up to 4.2GHz
Rs. 148,900