Apple, earlier in the year, unveiled the company's first smart speaker HomePod at the World Wide Developers Conference (WWDC) 2017 and had promised the Siri-powered device would hit stores in select markets in December. Now, a new report has emerged that the availability of HomePod will be very low than anticipated.
Apple's OEM (Original Equipment Manufacturer) partner Inventec Appliances, known for producing AirPods (wireless earphones) for the company has bagged the contract to make the HomePod.
David Ho, president, Inventec Appliances, in an interaction with local reporters has confirmed to meet Apple's deadline of completing the first batch of HomePod and making sure to ship to US, UK and Australia during Christmas, but said that the full fledged production will start only in 2018.
"We will finally ship the smart home device this year, but its contribution will be fairly limited and hopefully that will improve next year," Nikkei reported David Ho as saying.
Arthur Liao, an analyst at Taipei-based Fubon Securities has claimed that Iventec Appliances will be able to produce only 500,000 units in the first phase. This measure, most probably the company's way to read the market whether the HomePod has any demands and if they are satisfied, they might streamline the manufacturing.
Word on the street is that HomePod contract might get split with rival Hon Hoi Precision Industry, better known as Foxconn in early 2018.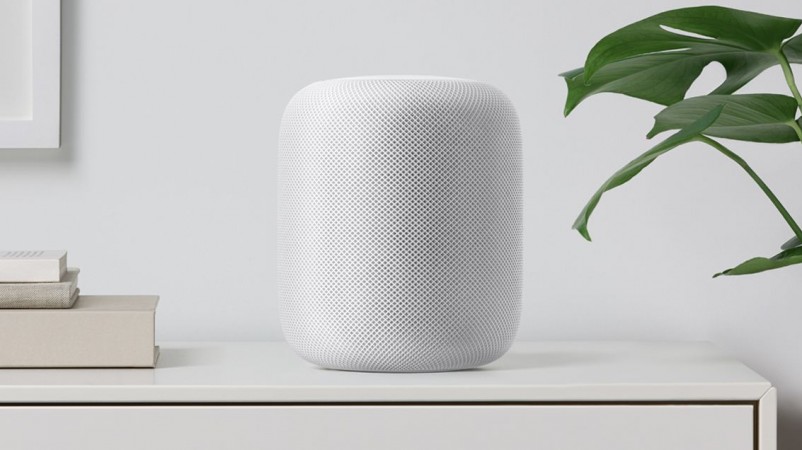 Apple HomePod: All you need to know
Apple HomePod is 7.0-inch tall and boasts a beautiful design language with curvy column-like structure with visually appealing textured contours. A lighting display at the top produces waves when Siri is activated.
Since Apple HomePod is a smart speaker, the company has ensured that it delivers top-notch sound quality with deepest and cleanest bass possible, with low distortion. It has incorporated aesthetically pleasing upward-facing woofer, paired with the custom A8 chip, that enables bass management through real-time software modelling.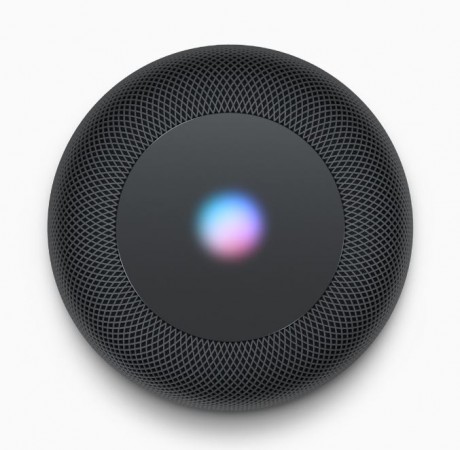 It also boasts seven beam-forming tweeters, each with its own amplifiers to provide a well-balanced smooth tone. HomePod also comes with automatic room-sensing technology to quickly learn its position in a room, whether it's in a corner, on a table or in a bookshelf, and within quick time, is optimised to deliver an immersive music listening experience wherever it is placed.
The company has also included two speakers, which use both direct and reflected audio to deliver audio wirelessly for an even more immersive experience.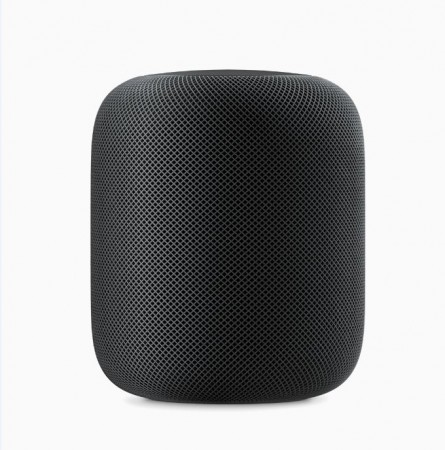 Apple, in a bid to make HomePod understand voice-commands in a single attempt, has incorporated a six-microphone array with advanced echo cancellation that enables Siri to recognise people whether they are near the device or standing across the room, even while loud music is playing.
When away from home, users can still remotely access and perform home automation on HomePod through the Home app on iPhone or iPad.
Apple HomePod costs $349 (€310/Rs.22, 259) and comes in white and space grey colours. It is compatible with iPhone 5s and later models, running iOS 11 and will be competing with Google Home and Amazon's Alexa-powered Echo.
Follow us @IBTimesIN_Tech on Twitter for latest updates on Apple products.